Back when we lived in Utah, we went to Salt Lake Comic Con every year. Our 2014 trip included two of my favorite moments with my daughter, Lark. These were originally posted on different days on Google+, but I'm pulling them into one post here (since G+ is going the way of the dodo).
April 18, 2014
I expect my Parent of the Year award any day now.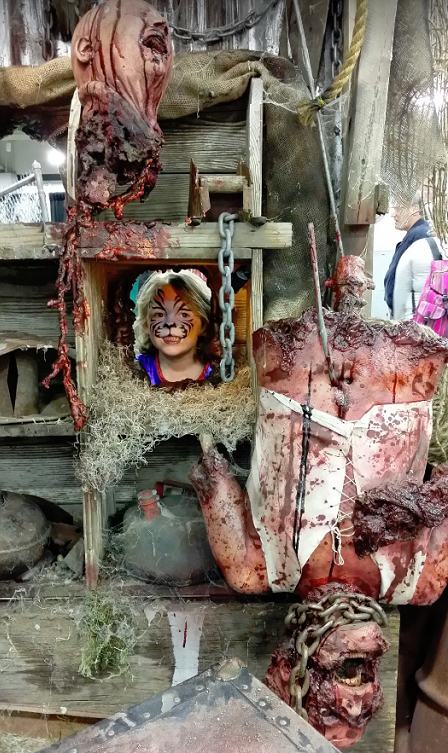 April 19, 2014
Comic Con day two (for us; day three of the con). One of the things I love about cons is the surprises — I didn't expect we'd get to wear a snake.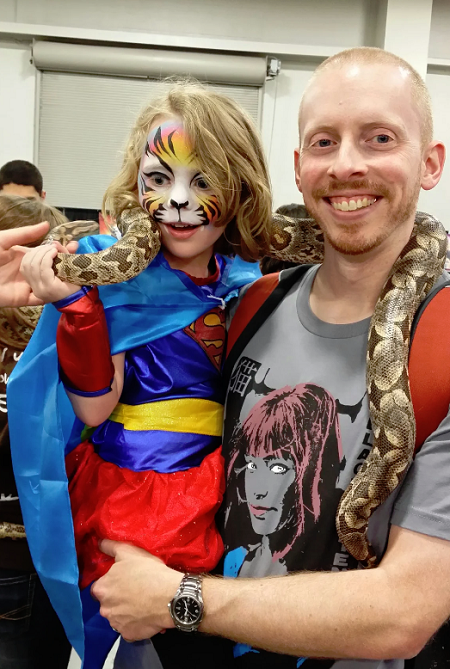 Digging Yore? Check out my book!The Unlucky Isles
[
affiliate link
], the first system-neutral guidebook for my Godsbarrow fantasy campaign setting, is available in print and PDF.