Yesterday was our 10th wedding anniversary, and we spent it in Leavenworth, WA — the first just-us trip we've taken since our daughter was born (even further back, actually: the first since our honeymoon).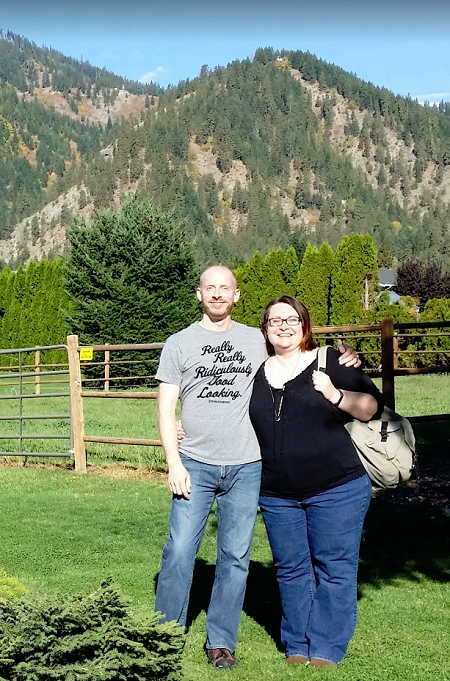 It was a short overnight trip that somehow managed to feel like it lasted much longer, in the best possible way. We tasted some excellent wine, ate some excellent food — including a stop at Twede's Cafe, the diner from Twin Peaks, en route — and stayed in a lovely little B&B.[1]
We also had a chance to reflect on the past ten years, being in love, how happy we are as a couple and a family, and how little of where we are now we would have guessed at ten years ago. At dinner last night, we chatted about where we might be in ten years — in our fifties, with Lark about to head off to college, for starters. It was wonderful.
I've been married once before; it was a years-long disaster. Both of our parents are divorced, and there are quite a few remarriages and subsequent divorces in the family as well. We don't tend to dwell on that, but it's always there as context — and it makes ten happy years mean that much more.
Here's to the next ten!
[1] This photo was taken while staring into the sun, which is why I look like a squinty ferret.
Out now: The Unlucky IslesThe Unlucky Isles
[
affiliate link
], the first system-neutral guidebook for my Godsbarrow fantasy campaign setting, is now on DriveThruRPG.