My published credits fall into two categories: work I've done on products published by my company, Engine Publishing, and freelance work I've done for other companies. I'm primarily a writer and editor, but my skill set also includes publishing, project management, development, design, indexing, and proofreading.
Engine Publishing

Founded in 2009, Engine Publishing has put out six books to date, all of which are available in print and digital editions. Our books are sold online as well as in retail game stores worldwide.
Freelance Work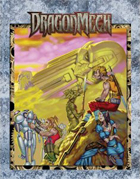 My freelance writing for the RPG industry has run the gamut from rules to pure setting material, I've worked with a wide range of publishers, and I've never missed a deadline. If you're interested in hiring me, I'd love to hear from you (martin at martinralya dot com).
Swordfish Islands
Paizo Publishing
Goodman Games
Necromancer Games
Tabletop Adventures
93 Games Studio
Open Game Table
E.N. Publishing
E.N. Guilds: Messengers' Guild | Author, 13,000 words (2006)
EN World Gamer #2, "Sold! A Little System for Selling Magic Items" | Author, 2,000 words (2005)
Alea Publishing Group
Poor Gamer's Almanac #5, "Three Games of Chance" | Author, 2,000 words (2005)
Expeditious Retreat Press
Mad Kaiser Games
Sage Lore Productions
The Scroll #2, "Arcane Wizardry" | Author, 1,400 words (1990 — age 13!)
Atlas Games
40 Years of Gen Con | Contributing photographer, 3 photos (2007)
Fanzines
The Gongfarmer's Almanac is a non-profit DCC RPG community labor of love, and I had a great time working on this article.
Playtesting
It's not exactly freelance work, but I've done a bit of credited playtesting and quite enjoyed it.