My 34 published credits fall into two categories: work I've done on products published by Engine Publishing, the small-press RPG publishing company I founded and ran from 2009-2019, and freelance work I've done for other companies in the RPG industry, 2004-2018 (plus my first article from 1990). My skill set includes writing, editing, indexing, publishing, project management, development, design, and proofreading.
I also keep track of fanzine work, playtesting, and interviews on this page, since they're industry-related topics.
Engine Publishing
The six books I published while I ran Engine Publishing sold over 40,000 copies worldwide, both online and in retail game stores. Publishing these books, all about a topic of deep personal interest — system-neutral GMing advice — was a fantastic experience.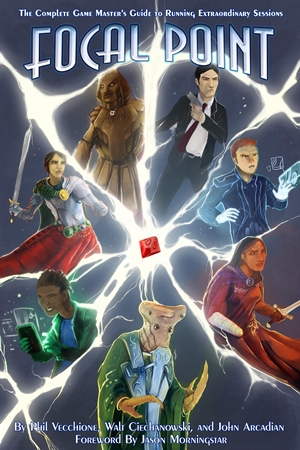 Freelance work
My freelance writing for the RPG industry has run the gamut from rules to pure setting material, I've worked with a wide range of publishers, and I've never missed a deadline. If you're interested in hiring me, I'd love to hear from you (martin at martinralya dot com).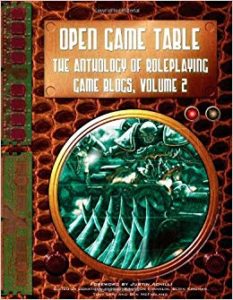 Swordfish Islands
Paizo Publishing
Goodman Games
Necromancer Games
Tabletop Adventures
93 Games Studio
Open Game Table
E.N. Publishing
E.N. Guilds: Messengers' Guild | Author, 13,000 words (2006)
EN World Gamer #2, "Sold! A Little System for Selling Magic Items" | Author, 2,000 words (2005)
Alea Publishing Group
Expeditious Retreat Press
Mad Kaiser Games
Sage Lore Productions
The Scroll #2, "Arcane Wizardry" | Author, 1,400 words (1990)
Atlas Games
40 Years of Gen Con | Contributing photographer, 3 photos (2007)
Fanzines
The Gongfarmer's Almanac is a non-profit DCC RPG community labor of love, and I had a great time working on this article.
Playtesting
In the same vein, I've also done a bit of credited playtesting and quite enjoyed it.
Interviews
In connection with my writing, publishing, and blogging, I've done a number of interviews over the years. If you're interested in interviewing me, I love talking about this stuff. Drop me a line any time.
Yes and Dragons podcast interview, 2018
RPG Examiner interview, 2014
Misdirected Mark podcast, 2014
RPG Examiner interview, 2014
RPG Examiner interview, 2014
BrieCS: Five or So Questions, 2014
RPG Examiner interview, 2013
Dorkland! Roundtable, 2012
RPG Examiner interview, 2012
Atomic Array podcast, 2011
RPGGeek interview, 2011
Game Knight Reviews interview, 2011
The Jennisodes podcast, 2011
Fantasy Hrvatska interview, 2011
Dungeon Master Guys podcast, 2010
ENnie Awards Blog interview, 2010
Order 66 podcast (direct MP3 link), 2010
3.5 Private Sanctuary podcast, 2010
RPG Examiner interview, 2010
All Games Considered podcast, 2006
10 Questions interview, 2006
The Escapist interview, 2006
Blog Network Watch interview, 2005