Dune (2021) became available on HBO Max on October 21 (at least here on the west coast), but we saved it for date night on October 23. Today, the 29th, marks my fifth viewing!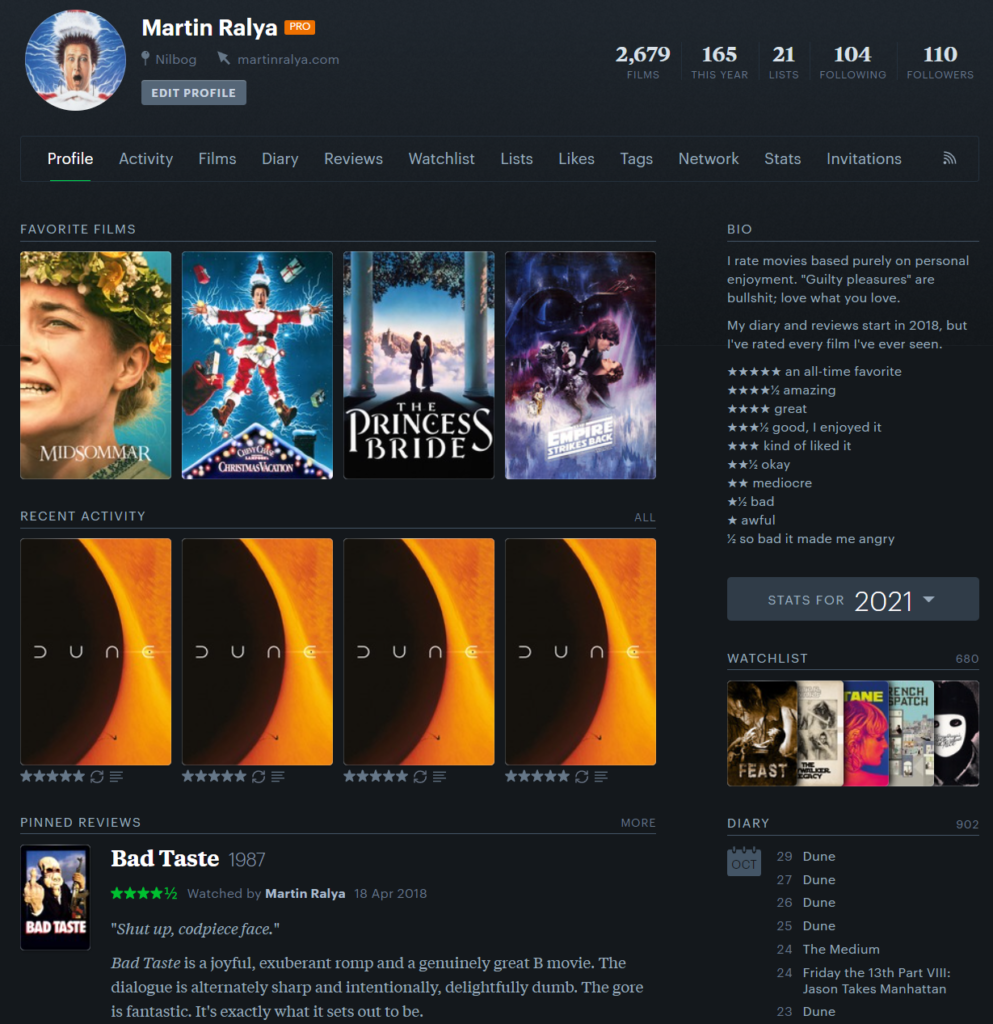 This is also:
The first time I've watched the same film five times in one week, and within eight days of release
The fastest a movie has ever made it onto my GOAT nickels list (composed only of movies I rate 5/5 stars and have seen 5+ times)
The third time I've watched a movie five times in the same year, following Fellowship of the Ring in 2001 and Midsommar in 2019
Villeneuve has said that there's no director's cut: "The Director's Cut is what people are watching in theatres right now. There will be no other cut." But I'm crossing my fingers that the handful of short (2-5 minutes) featurettes on HBO Max hint at a feature-length making-of documentary, because I would fucking love to see some behind-the-scenes action.
For now, though, I'm looking forward to a sixth viewing. In a lifetime of movie-watching, across nearly 2,700 films, I count Dune among my all-time favorites.
Digging Yore? Check out my book!The Unlucky Isles
[
affiliate link
], the first system-neutral guidebook for my Godsbarrow fantasy campaign setting, is available in print and PDF.