A couple months back I sent a signed copy of Green Lantern #1 (2005) to CGC for grading, partly because I thought it would be fun to hang on the office wall and partly just to see what it was like. (I enjoy collecting things, but with vanishingly rare exceptions I don't collect stuff and not open/use/read it.)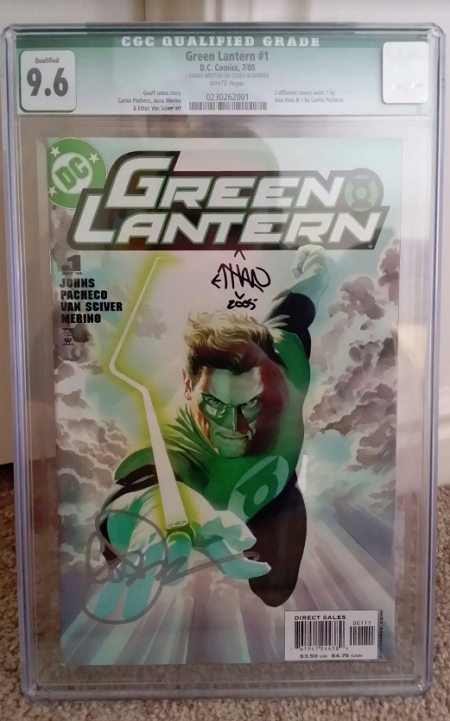 It's neat! It's kind of like freezing the comic in time. The capsule is tamper-evident; 9.6 is "near mint plus," and with a UV frame (added by me) it should stay 9.6 for my lifetime.
What I like most, because it's funny, is the note: "2 names written on cover in marker." If it weren't on the pricey side, I'd send them one with a big dong drawn on the cover and see if it came back with "1 erect male member drawn on the cover in crayon."
Out now: The Unlucky IslesThe Unlucky Isles
[
affiliate link
], the first system-neutral guidebook for my Godsbarrow fantasy campaign setting, is now on DriveThruRPG.