I've been reading The Walking Dead since the first TPB came out in 2004. As soon as the first 12-issue hardcover omnibus was released, I switched to that format and have collected the hardcovers ever since.
This morning, while reading volume 16 in the bath, I realized a major event that had been spoiled for me on Twitter was about to happen — and shortly after that, realized that holy shit this feels like it's about to end.
And then…it ended.
After 16 years, it ended — and damn did it end perfectly.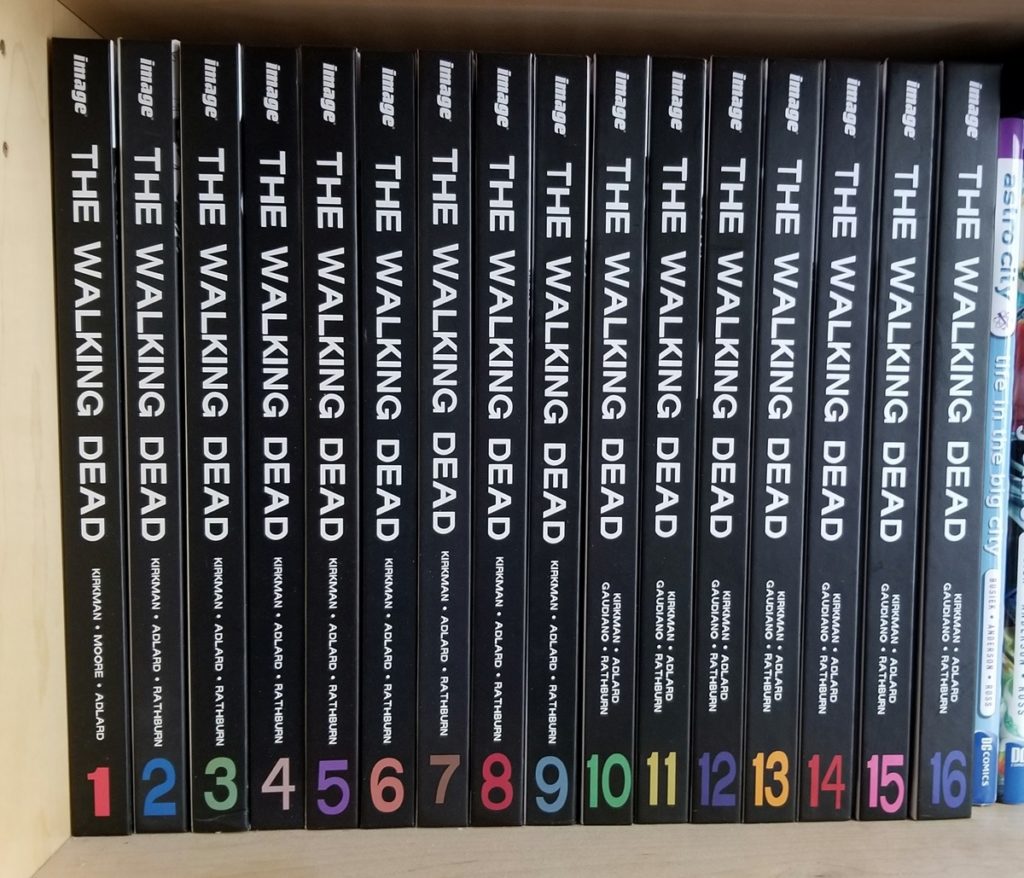 Because I picked up a new hardcover every time I remembered to check on them, I was completely unaware the series had ended in single-issue format. From Kirkman's afterword, it sounds like they solicited fake issues past the end date to pull it off as a surprise — and had been planning it for years.
Rating the final book ★★★★★ on Goodreads, I checked to confirm that my memory of this series being unerringly amazing was correct and was pleased to see that I'd rated every volume ★★★★★.
I can't think of too many comic book series I've read that 1) were this good, for this long, consistently, without missing a single beat; 2) ended when they should have, rather than dragging on; and 3) stuck the motherfucking landing this well.
I don't know how to feel right now. Mostly good, of course! This was a fantastic run, one of the all-time greats, and there were so many ways it could have gone awry. But it's also been a part of my life for 16 years. I was reading TWD before I met my wife; I've been reading it longer than my daughter has been alive.
If you like horror comics in general, and zombie horror in particular (although this series is about so much more than that), I can't recommend The Walking Dead highly enough.
Digging Yore? Check out my book!The Unlucky Isles
[
affiliate link
], the first system-neutral guidebook for my Godsbarrow fantasy campaign setting, is available in print and PDF.