I woke up this morning, walked past my work area for miniatures, and realized I'd forgotten to put in time on minis yesterday. My hobby streak is broken!
I made it to 539 days — from February 20, 2020, to August 12, 2021.
Yesterday morning I had a plan for what I was going to work on, but after work I wrapped up my Yore page tracking my completed Marvel and DC runs, walked the dog, had a lovely dinner, watched Friday the 13th Part VI with my family, read some Batman . . . and just plain forgot to work on minis.
I don't feel terrible about it. Pobody's nerfect, and all that — and I didn't break it because I'd lost my motivation and didn't want to work on minis, which I suspect would feel different.
Now I'm all set up and ready to work today (after coffee, of course).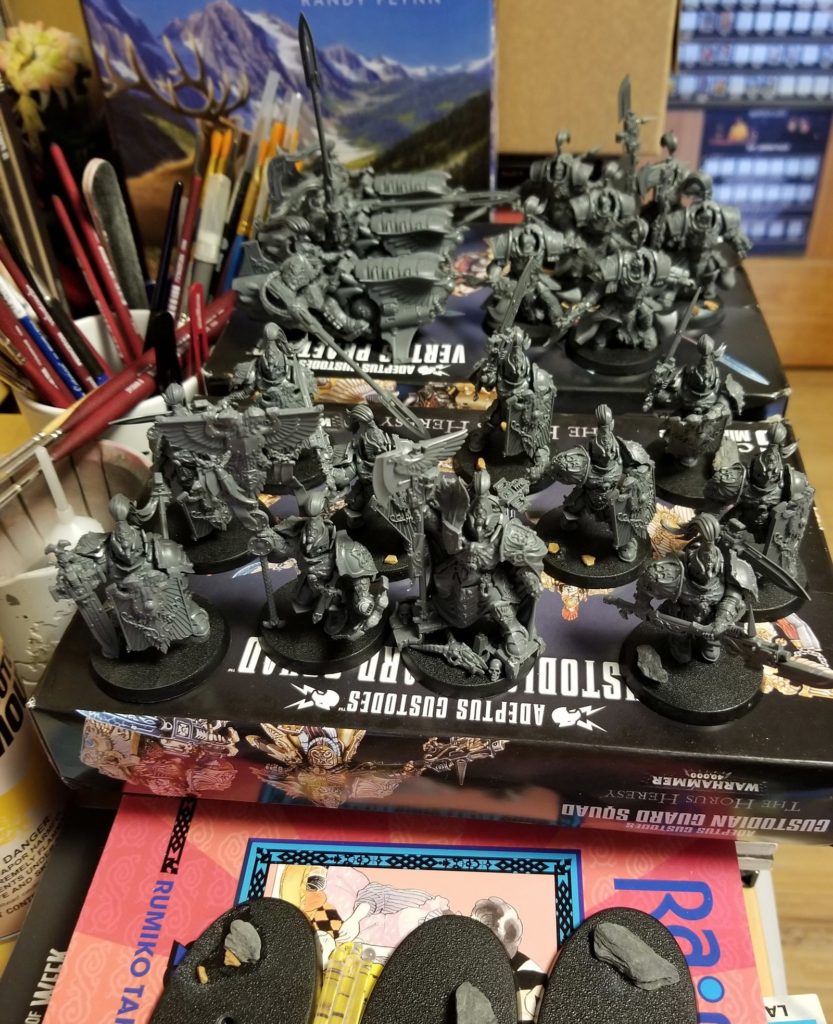 Today is day 1 of my second hobby streak. Onwards!
Out now: The Unlucky IslesThe Unlucky Isles
[
affiliate link
], the first system-neutral guidebook for my Godsbarrow fantasy campaign setting, is now on DriveThruRPG.