Most of my wargaming has been done with folks I already knew, or if it was with folks I didn't know it was in the context of a convention (where that's kind of the norm). Until today, I'd somehow never actually met up to play a game with a stranger before.
My local shop, Mox Boarding House, has a Discord server where folks arrange games. Jason and I set up a match online and met up to play on July 9th. I suggested the Seize Ground because it's a straightforward classic (and my go-to for introducing folks to the game).
I brought the same team I'd played two days before, my Blood Angels Tactical Marines: leader with a bolter, 3 grunts with bolters, 1 heavy bolter guy, and Mr. Plasma. Jason brought 10 Veteran Guardsmen, which is too many for me to remember all their special roles — but they were all painted like Catachan/Vietnam War/Predator dudes, and modeled after '80s action icons. Awesome!
(I confirmed beforehand that it was cool to take and share these pics.)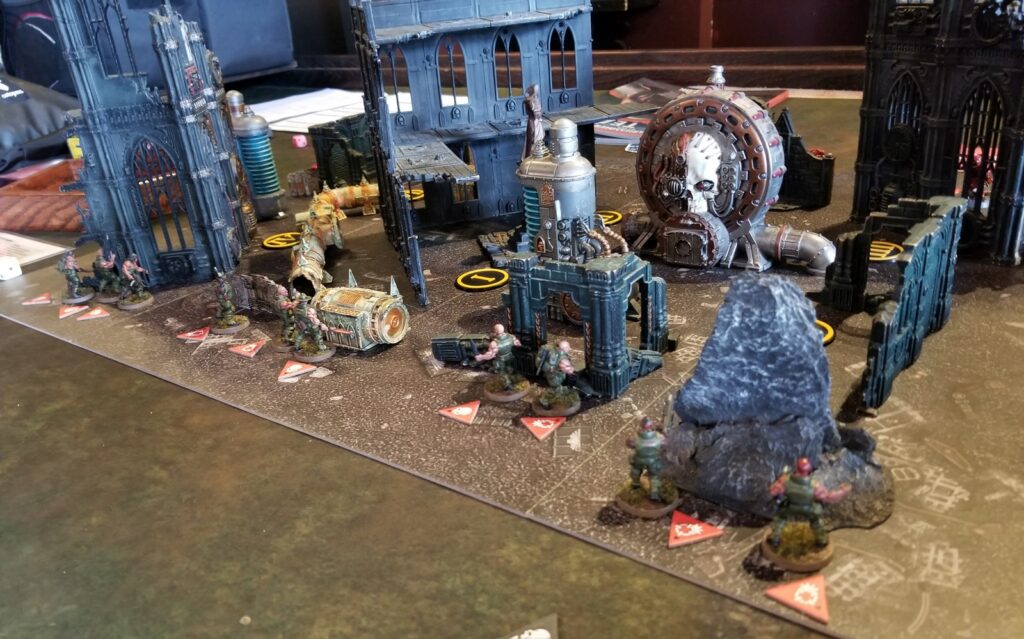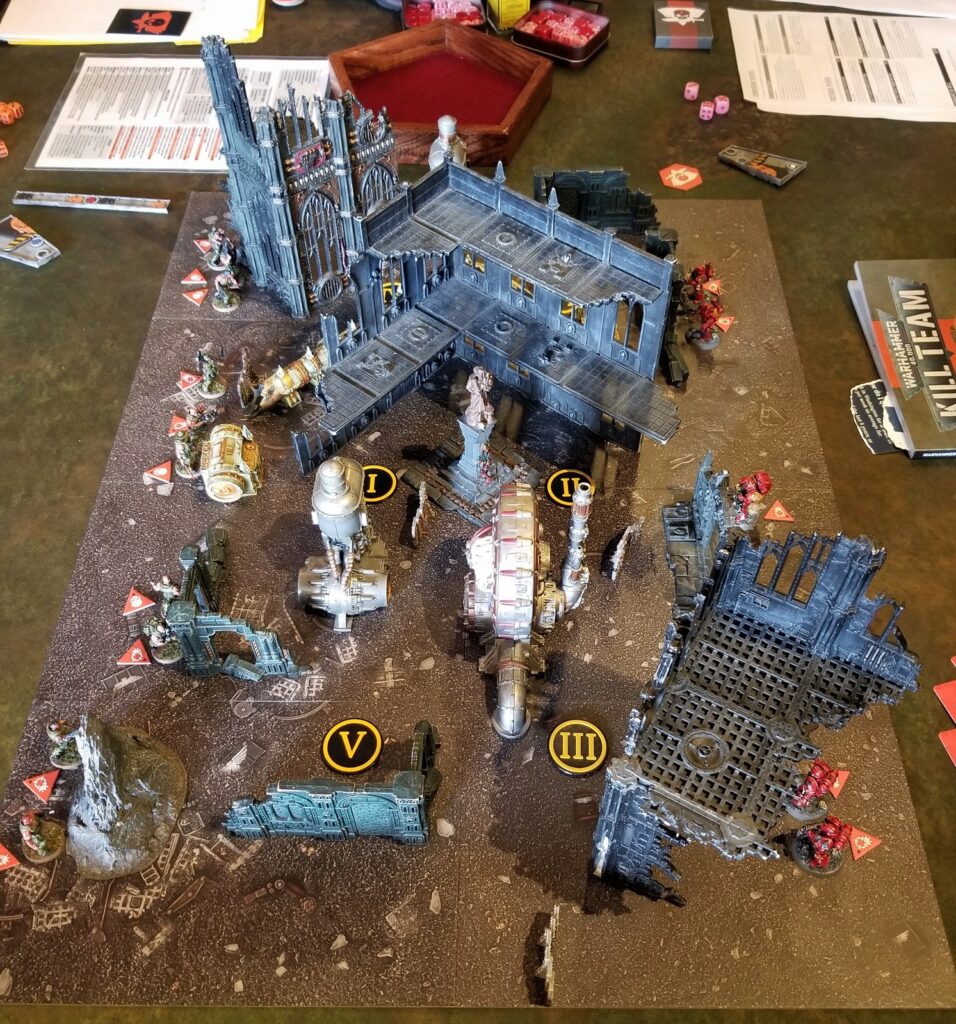 Through clever deployment and play, Jason kept every Guardsman but that one completely out of harm's way in turn one. Lots of conceal orders in cover meant zero uses of Bolter Discipline and zero overwatch shots for me.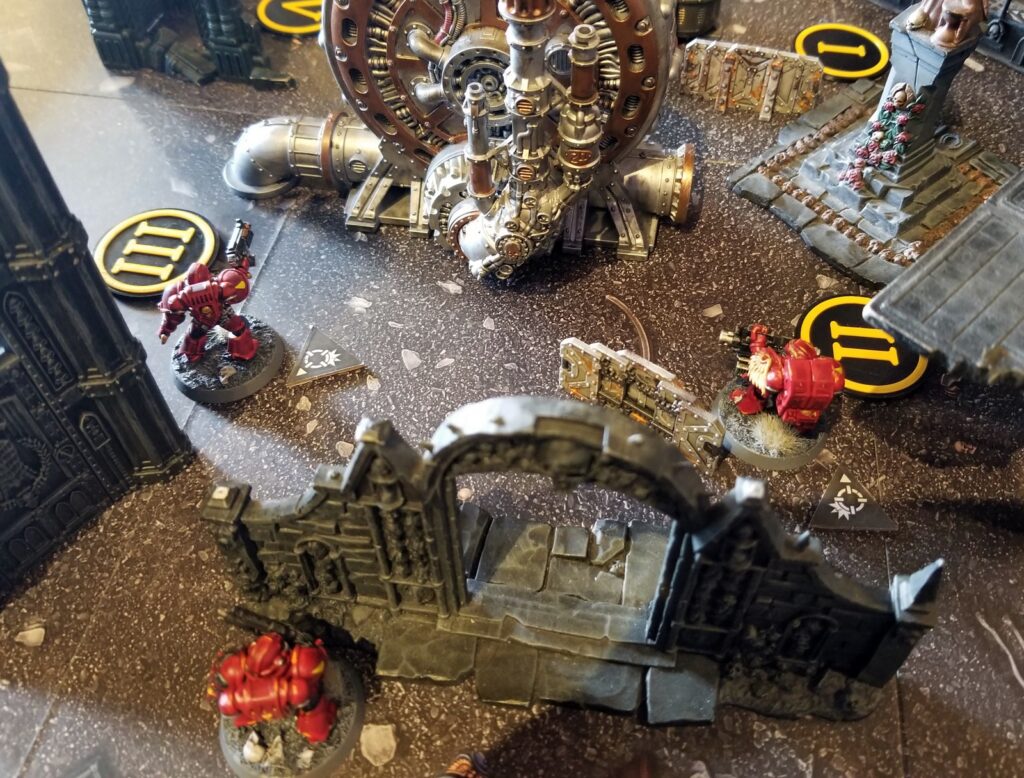 Jason's sniper ascended to a vantage point in turn one, advanced to a firing position in turn two, and was a menace. He could fire with a conceal order, and short of me abandoning my approach (all Bolter Discipline, a steady advance to his side of the battlefield) and scrambling up there there wasn't a damn thing I could do about it.
Next to him, also perfectly concealed and still 100% active? The spotter, who called in a guided missile strike in turn two and an airstrike in turn three.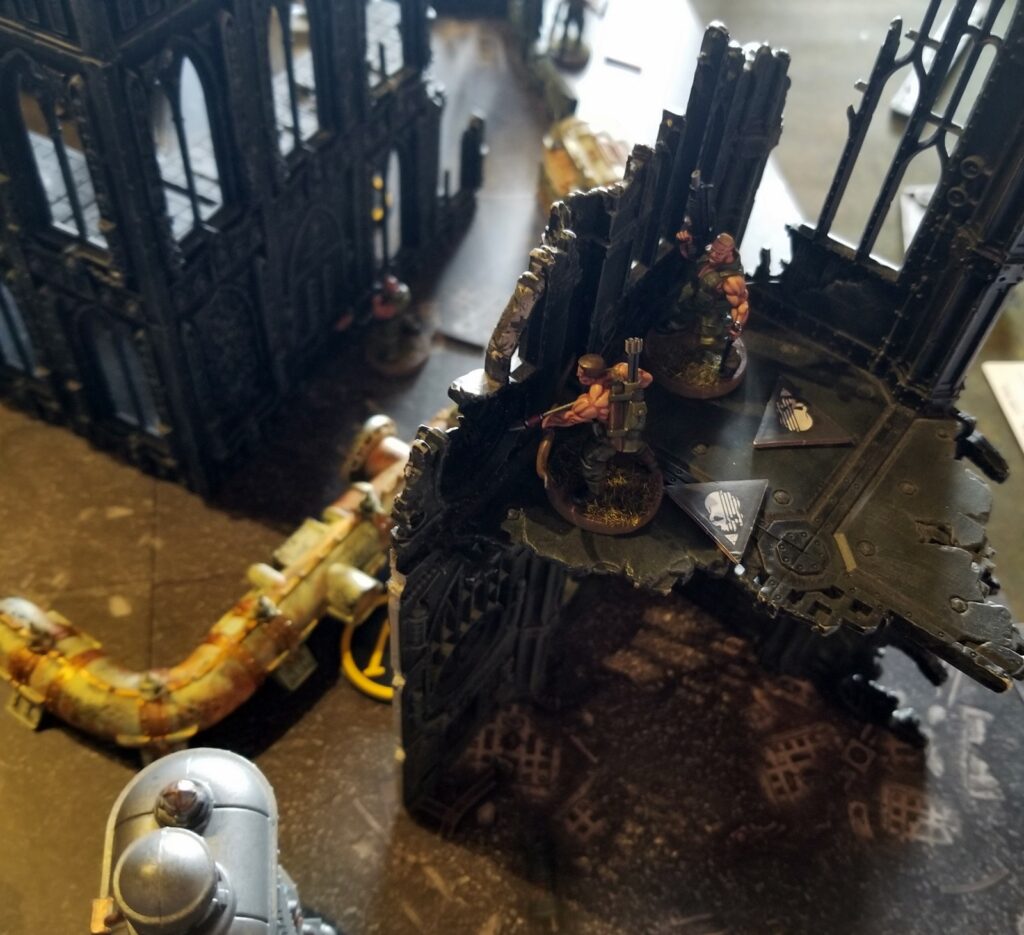 This was my first encounter with a melta gun — ever! — and now I want one in every squad. Jason used the Confidant Guardsman to pair up Rambo (on the right) with the melta dude, and that melta straight-up deleted my leader.
The Guardsmen are individually fragile, but they have a ton of neat tools in their bag of tricks.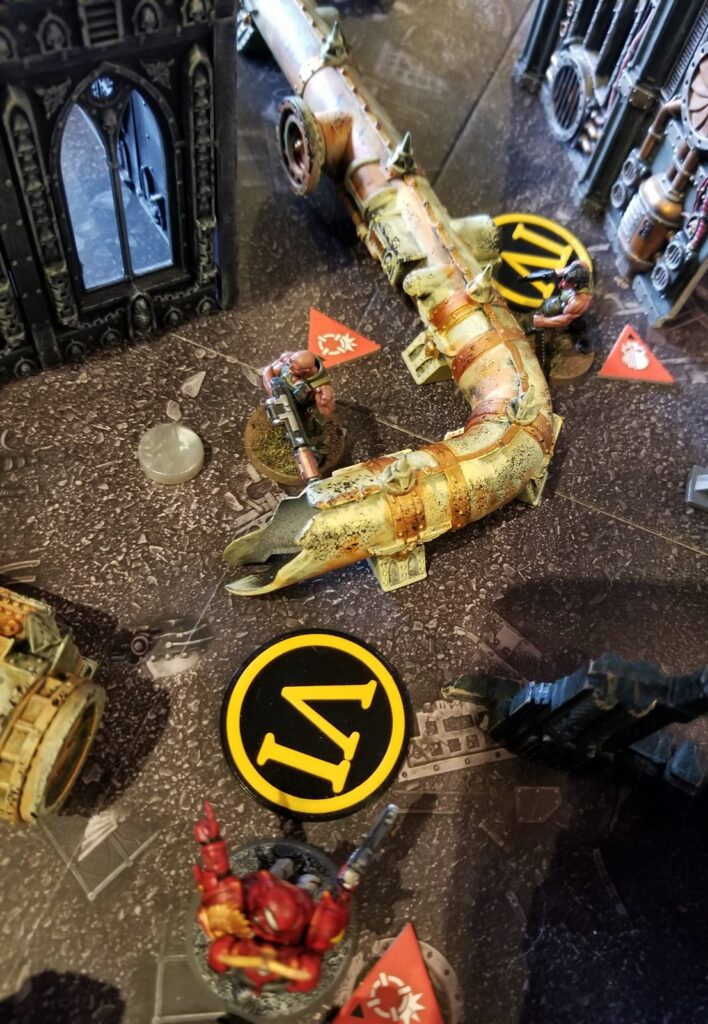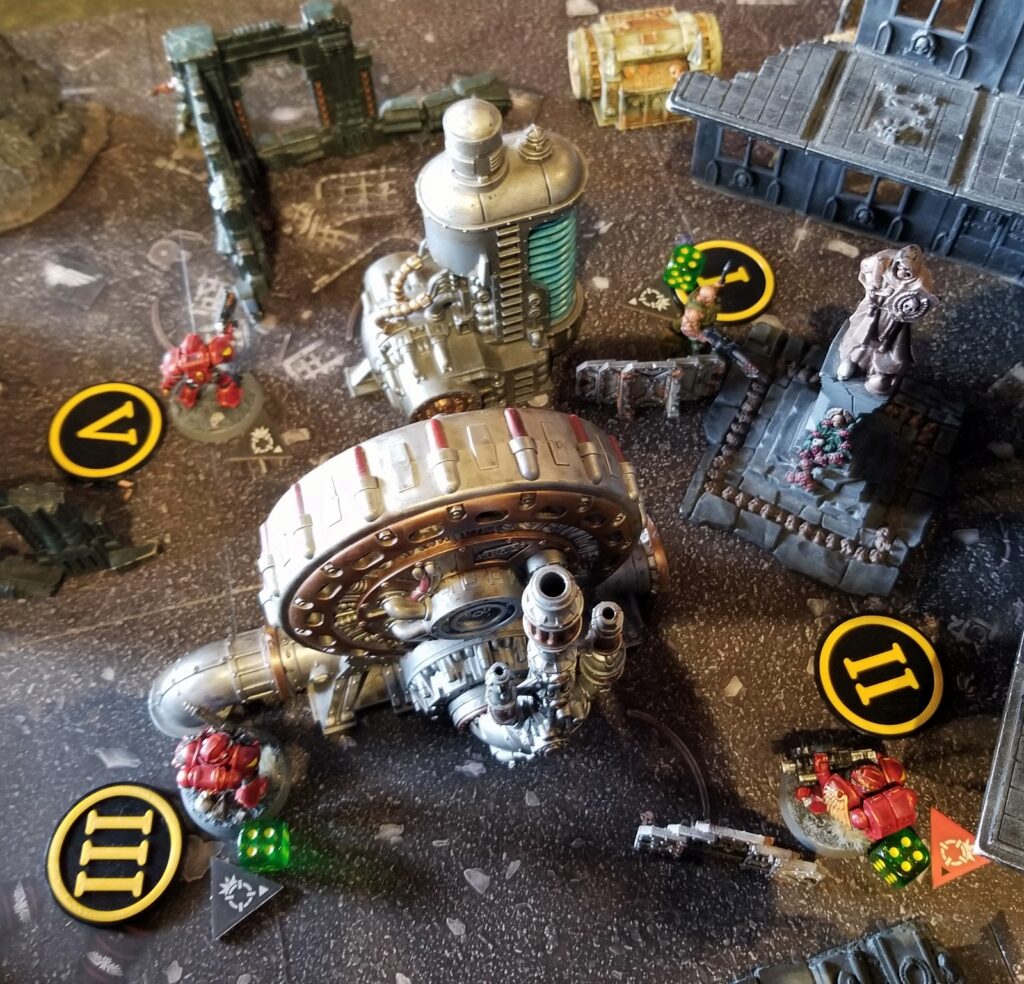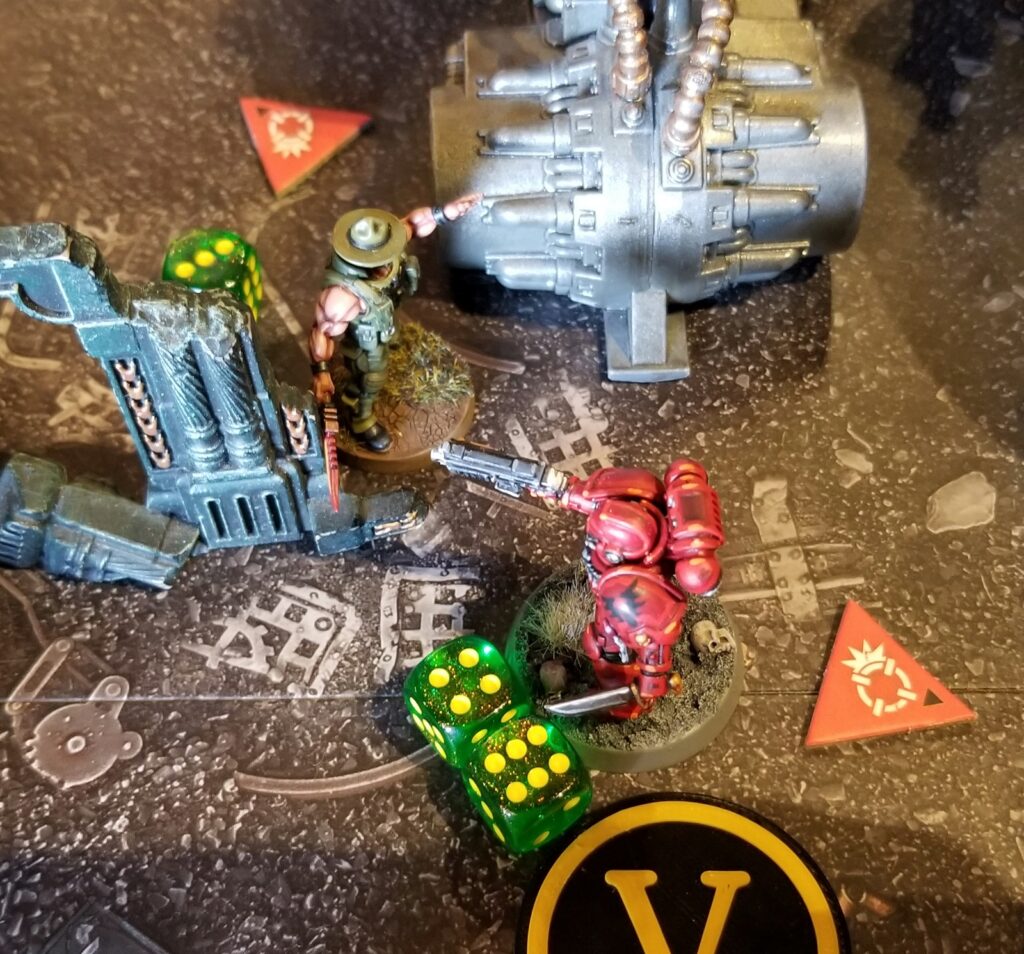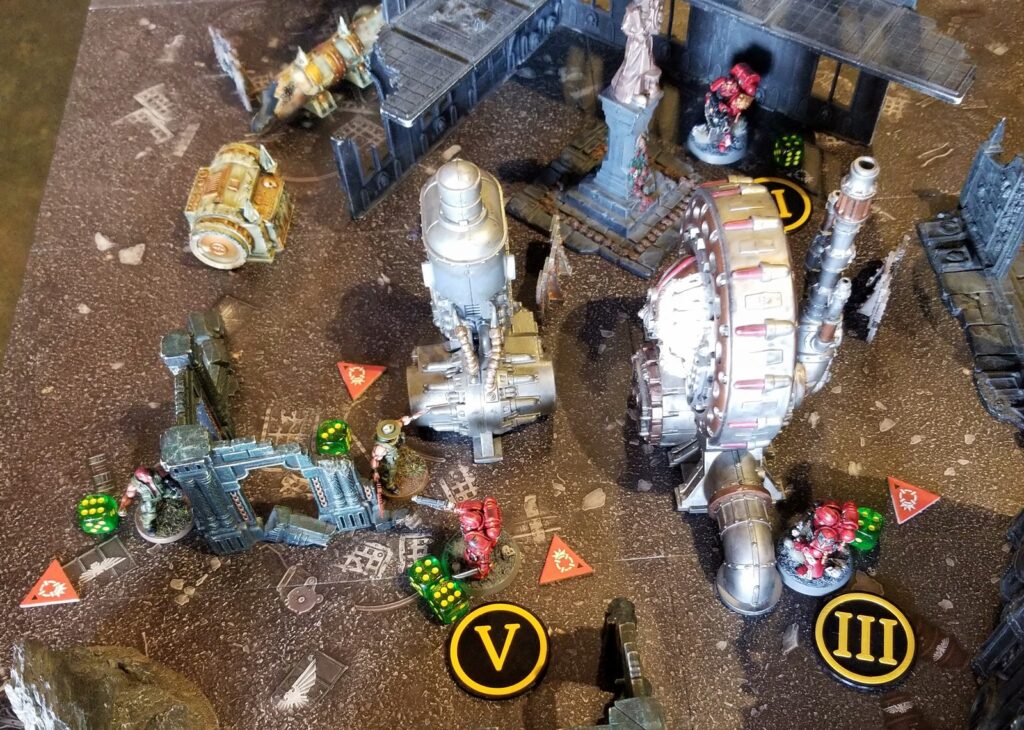 I haven't had a dud game of Kill Team yet, and this one was no exception. Jason is a super nice dude and a cagey opponent, and this match was a blast.
Tactical Marines are straightforward in ways I can wrap my head around, and their relentless consistency allows them to apply a lot of pressure. I'm learning that an apparently slow first turn, which has been a feature of both of my last two games with this team, isn't necessarily an ill omen.
As long as I'm taking good firing positions and controlling objectives while moving up, I can maintain that pressure — and the opportunities for most of the squad to double-shoot all at once will come.
Although looking at the other Space Marine fire team options, the way I play these guys I should really paint up a team of Intercessors — who can only take various bolters, punch better in melee, and have more wounds — and run them as an all-Bolter Discipline force.
Out now: The Unlucky IslesThe Unlucky Isles
[
affiliate link
], the first system-neutral guidebook for my Godsbarrow fantasy campaign setting, is now on DriveThruRPG.