Wally West in The Flash (paid link) #82, summing up my approach to GMing.[1]
maximum enthusiasm combined with zero prep
If you celebrate Thanksgiving, I hope yours is a good one. I'll be back in a few days!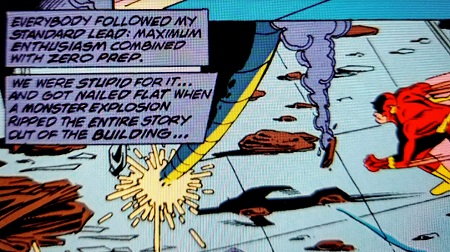 [1] It doesn't usually go like the next narration box . . .