Now available: The Unlucky IslesThe Unlucky Isles
[
affiliate link
], the first system-neutral guidebook for my Godsbarrow fantasy campaign setting, is now on DriveThruRPG!
My mom sent me my high school yearbook.
Yes, I was starring in the SyFy original movie Dorknado.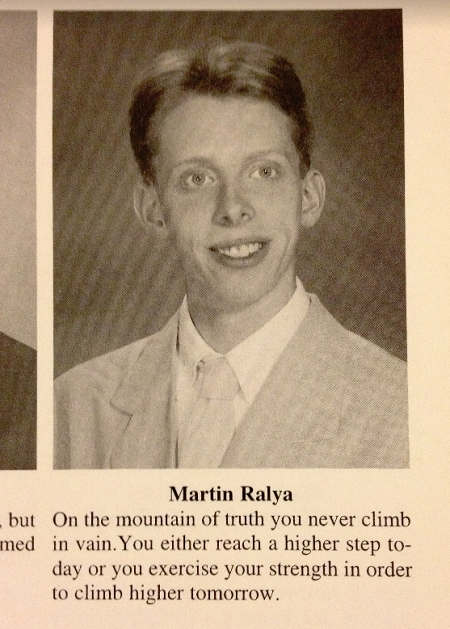 As pretentious as it was to use a Nietzsche quote . . . I still like the quote!