My first 40k tank is also my first completed model in May: Relentless, the designated transport for Squad Karios, 2nd Company. It's my first partly because it just plain took me longer than I expected, but also because I spent at least as much time assembling minis as painting in the first week or so of the month.
Here are its two golden angles: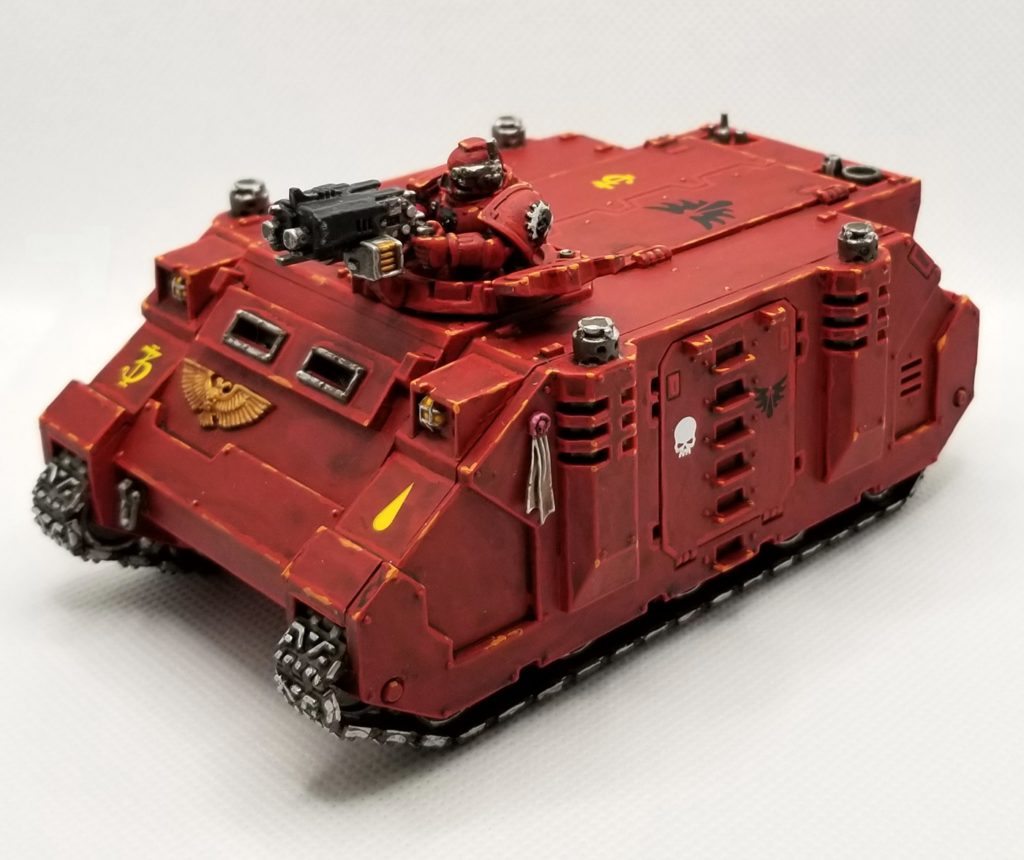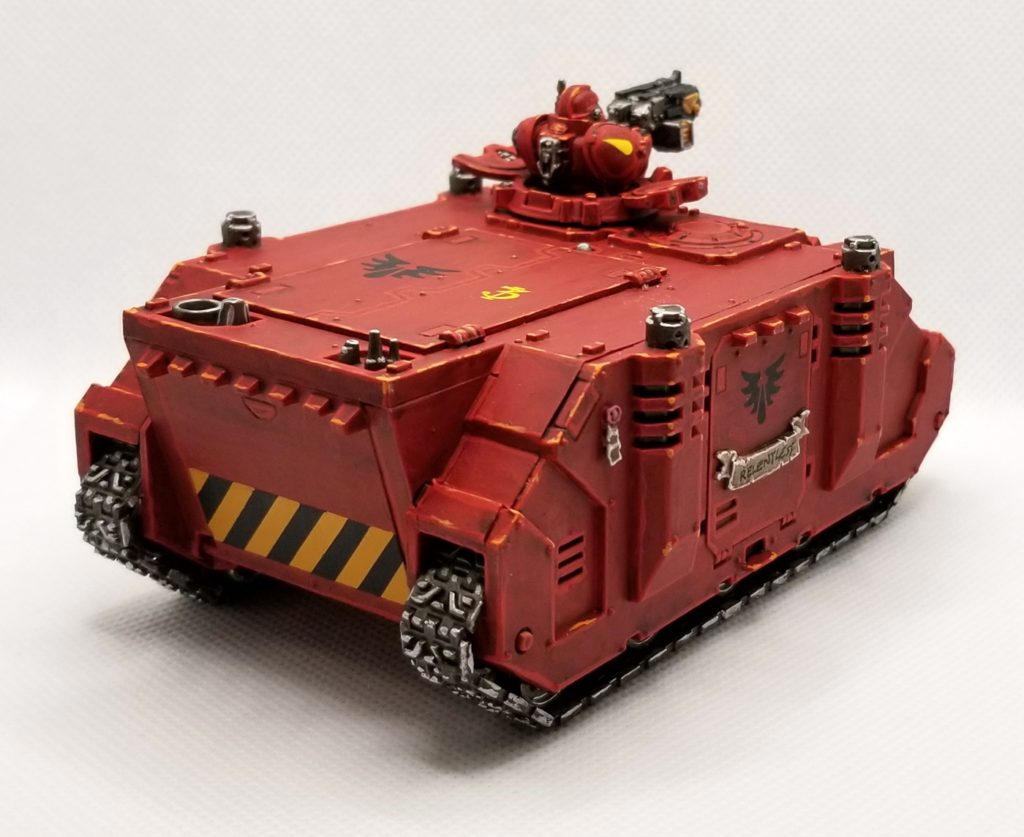 And the full lightbox treatment — including my first use of the little hatch in the top of my cube, since this model has a top worth showing on its own.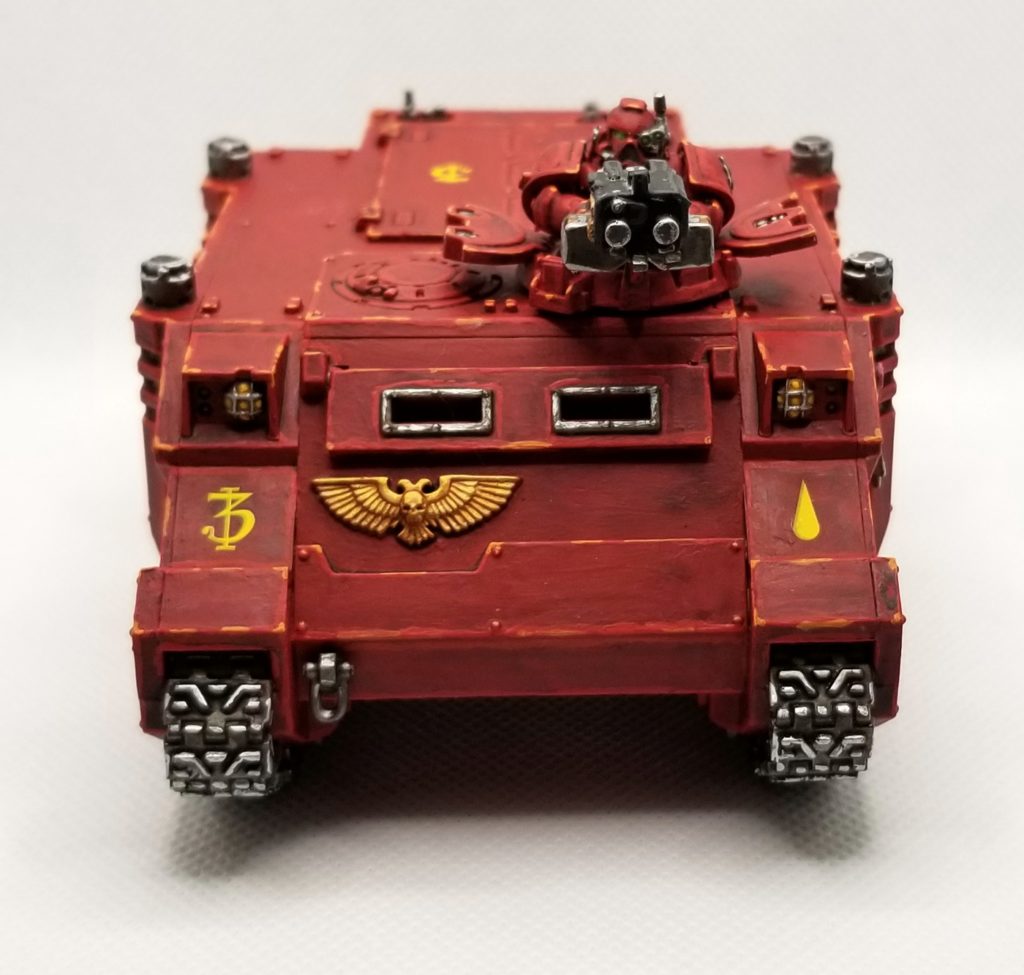 I've mentioned before that there are stages of the painting process when the miniature starts to come alive — the wash makes it look real, the highlights give it life — but with Relentless was surprised to find that that stage was the very last one: the livery. Putting on the decals makes it feel like a vehicle in a larger force, like a part of the Blood Angels chapter. I dig that.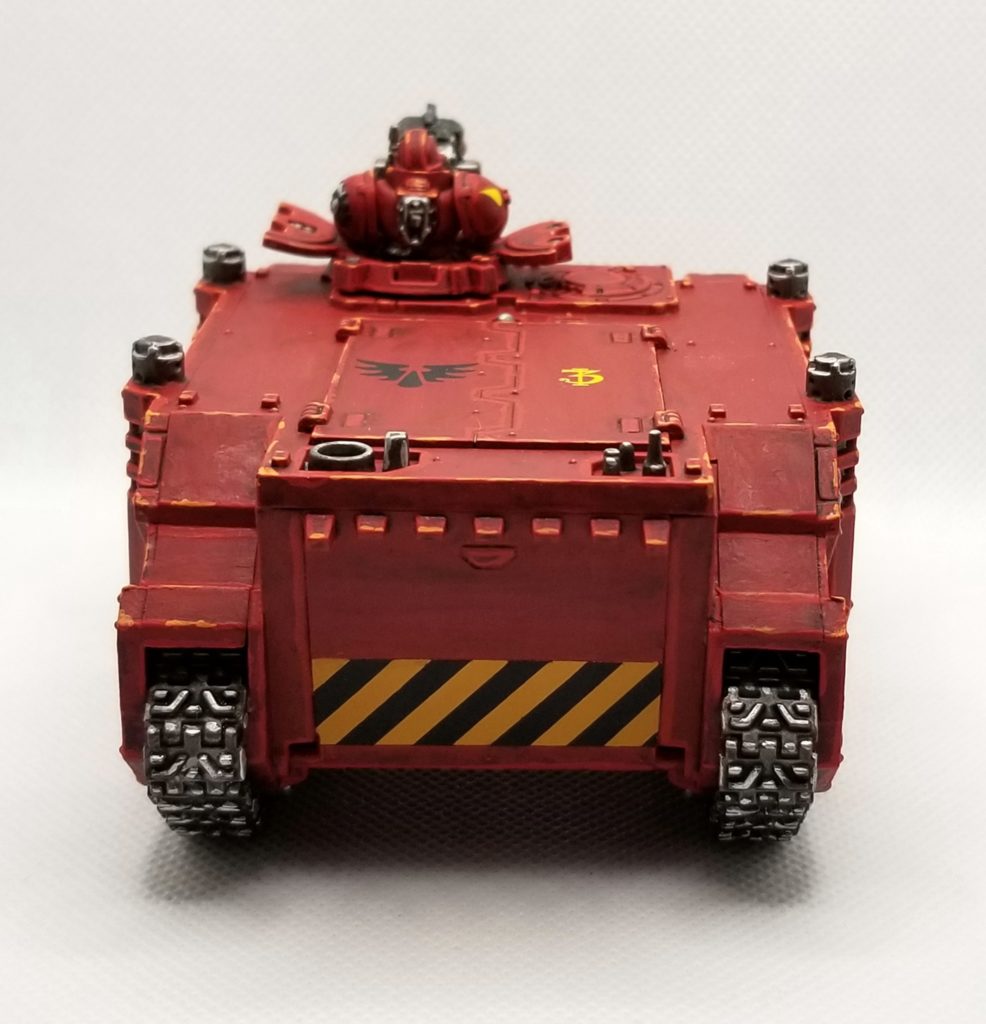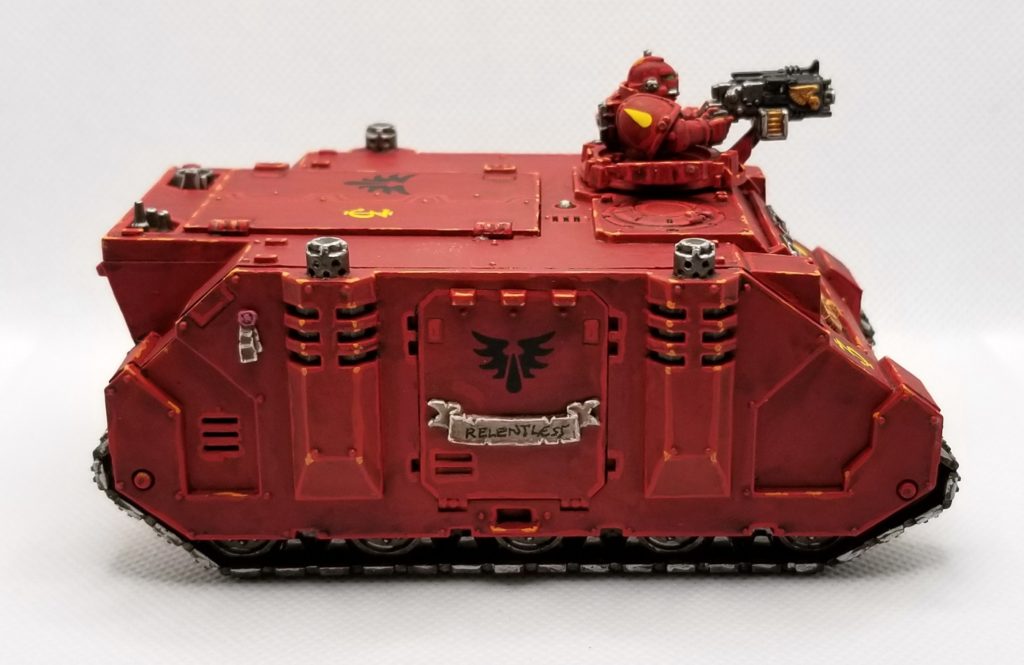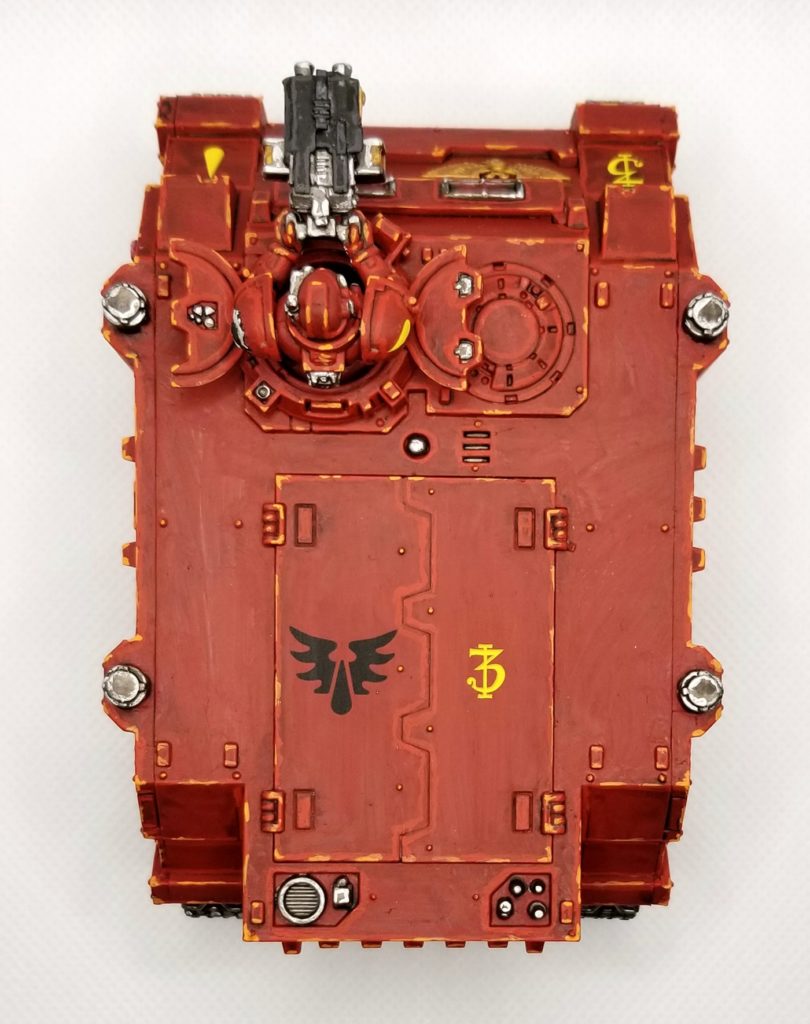 I always forget that "generic" Space Marine kits assume you're building Ultramarines, so I've probably put the gunner's Cog Mechanicum pauldron on the wrong side. But hey, it's not like it's perfect apart from that! Loads of little mistakes abound.
Nonetheless, I'm happy with Relentless and excited to have completed my first 40k tank. I've got one more in my current army list, the Land Raider Crusader Judgment, plus a few more in my backlog. Painting them should get a bit smoother every time, and before I know it what seemed difficult on this one will just be routine.
Digging Yore? Check out my book!The Unlucky Isles
[
affiliate link
], the first system-neutral guidebook for my Godsbarrow fantasy campaign setting, is available in print and PDF.