My goal for tonight was to take the Librarian — Terminator 8/12 — as close to completion as possible. I started out with him about 80% base-coated, still needing lots of little fixes and detail work, and got him through to the next stage.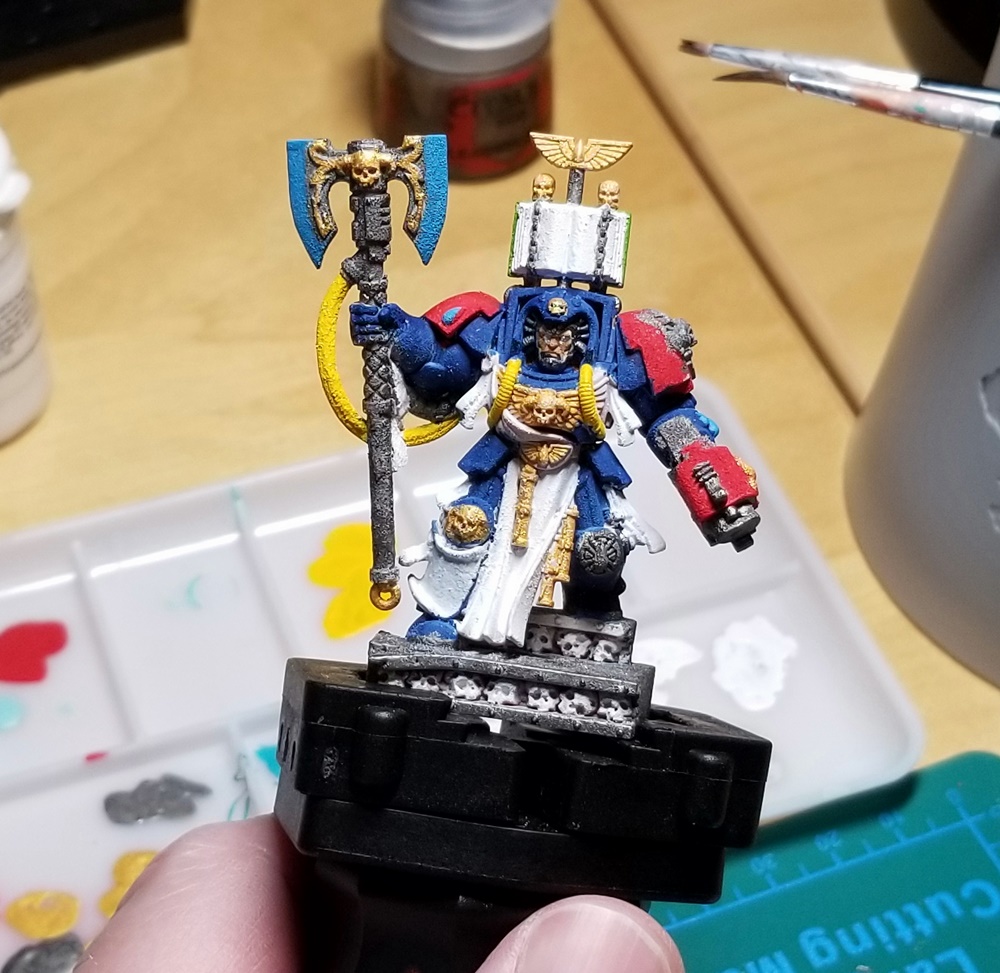 This was one of those nights where it felt like every time I touched the mini, it got worse. He's quite extra, color-wise, adding Flash Gitz Yellow, Kislev Flesh, Mechanicus Grey, and Army Painter's Toxic Mist — which didn't help.
But on the plus side, my painting area has a new mascot presiding over it now — a Funko Pop! Blood Angels Assault Marine (paid link).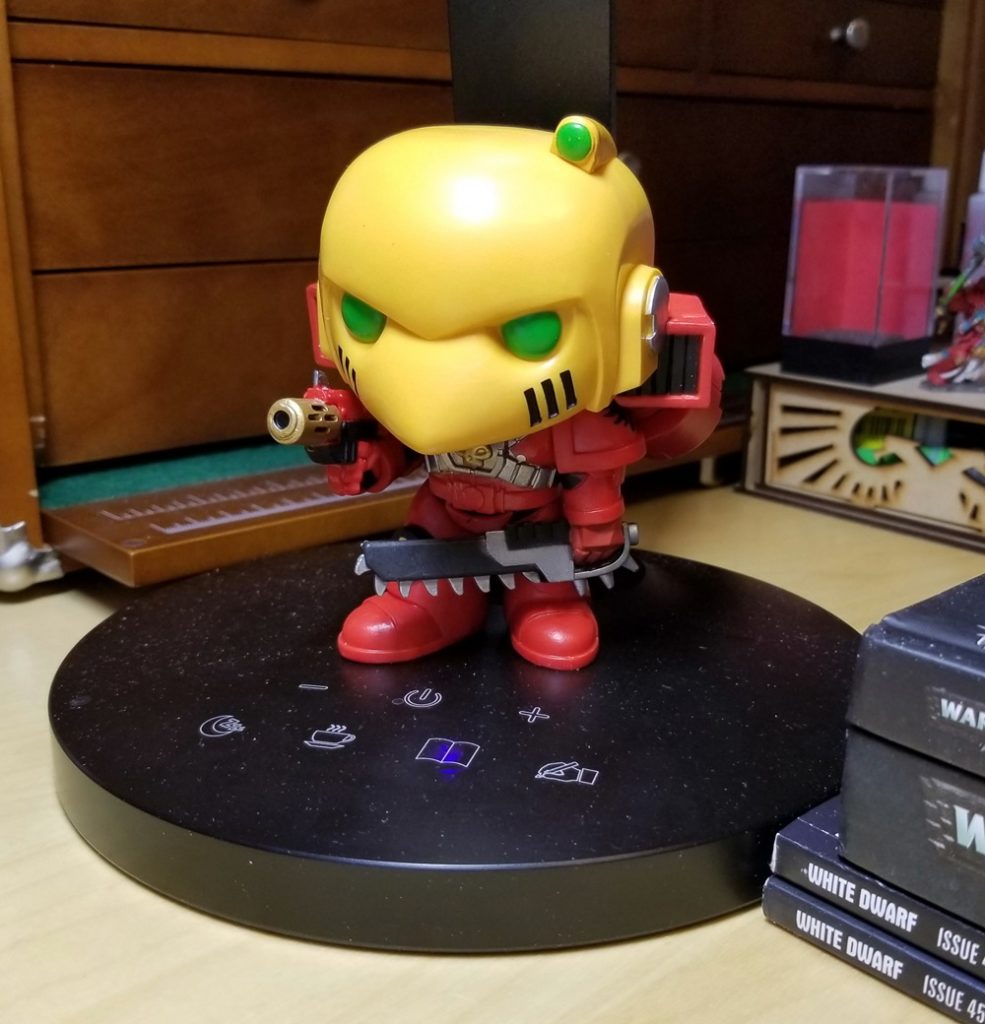 I may use his shiny yellow head for transfer practice at some point — but now back to painting.
I usually paint to either my all-time favorite work/create album, Nicolay's City Lights Vol. 2: Shibuya or a playlist of Timecop 1983 tracks, but today has sucked some big ol' balls so I'm switching to one of my all-time favorite hip-hop albums, Die Antwoord's Mount Ninji and da Nice Time Kid.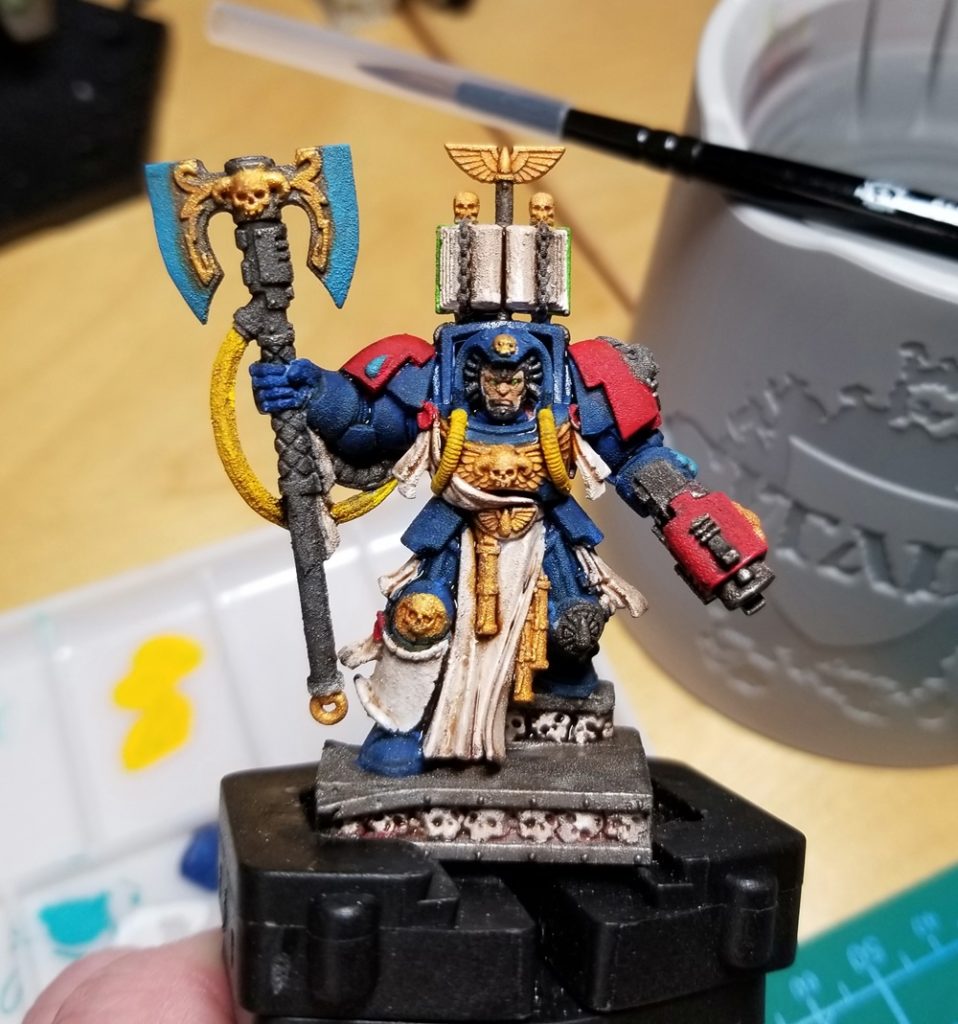 It wasn't a relaxing wash, like they usually are . . . but it was a wash.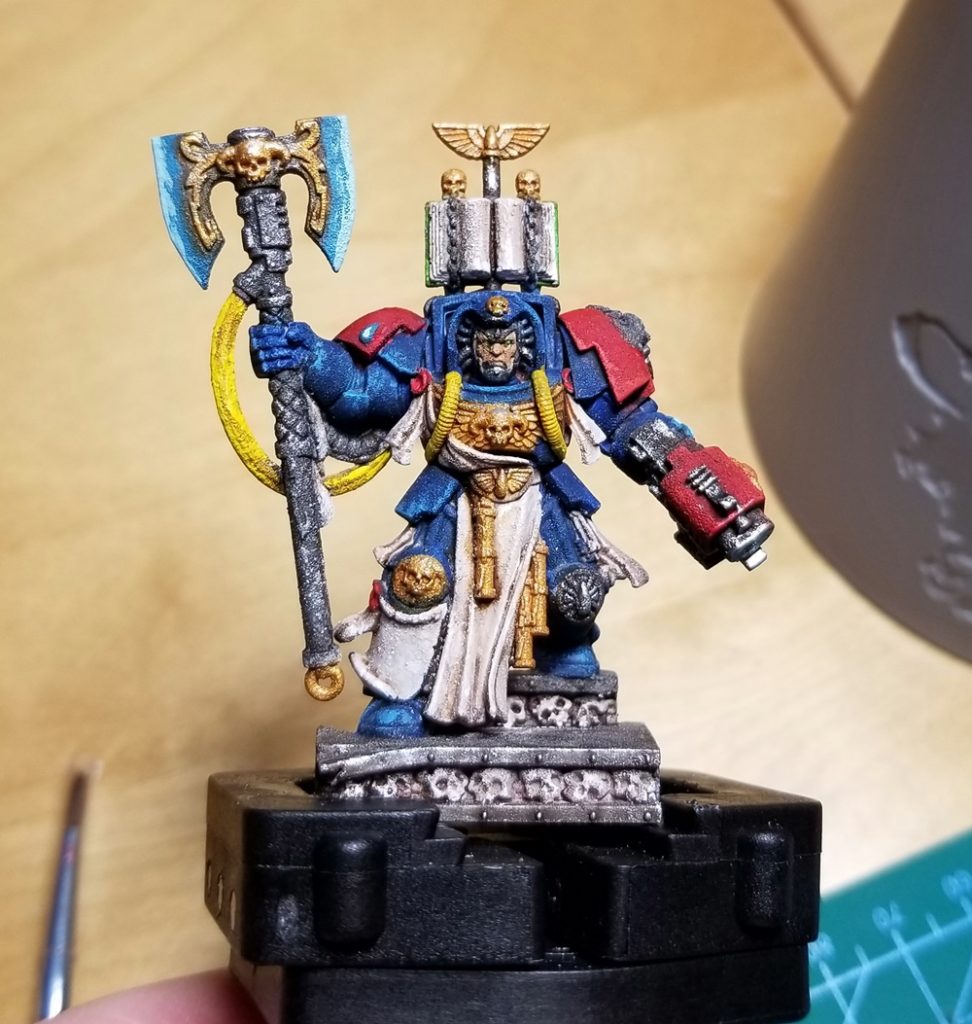 I was going to call it done here, feeling okay overall — and even having taken a stab at an energy effect on his Power Axe and continued to dip my toes into the edge highlighting pool — but I looked at those big blank pages and said fuck it.
So I went back in with Mechanicus Standard Grey and did my first-ever freehand faux-text.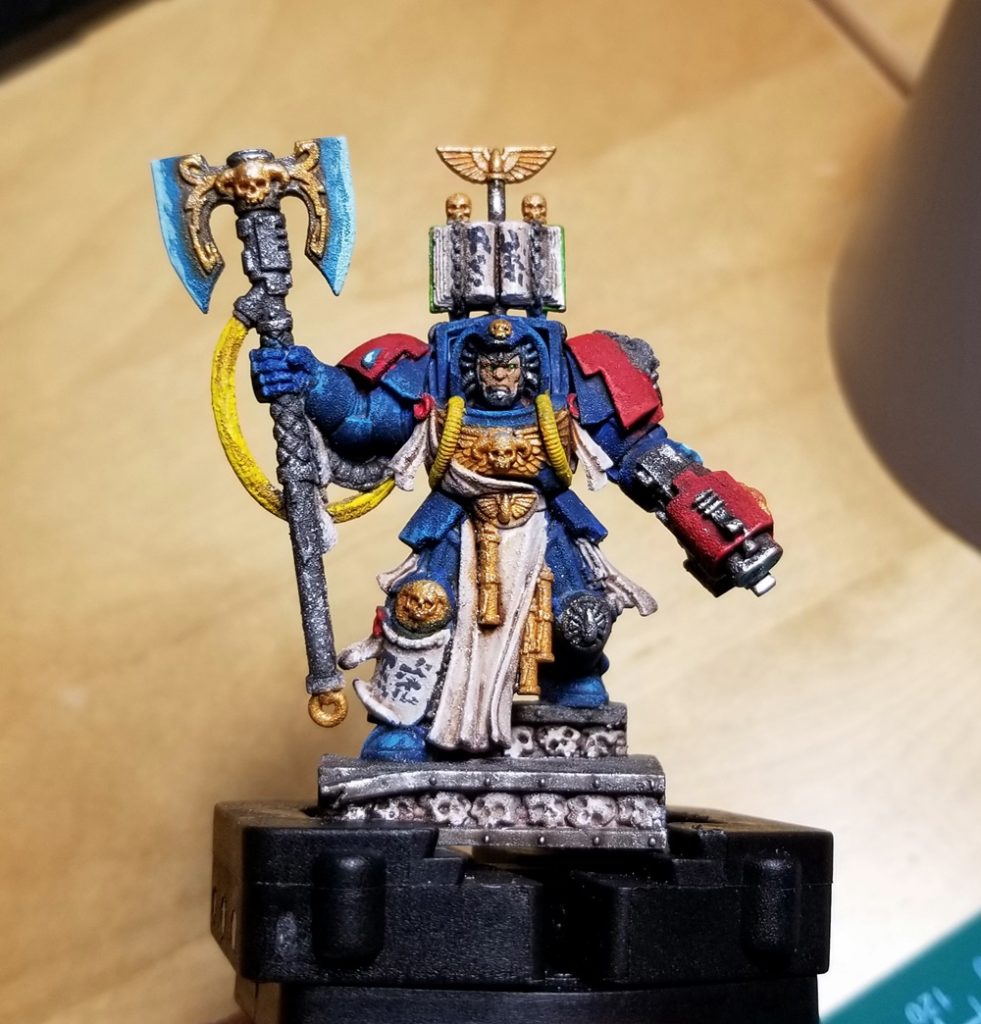 And then I said fuck it again and made the possibly ill-advised choice to go back and freehand the larger scrolls on the two previous minis where I'd ignored them. How am I going to grow as a painter if I don't make some ill-advised choices?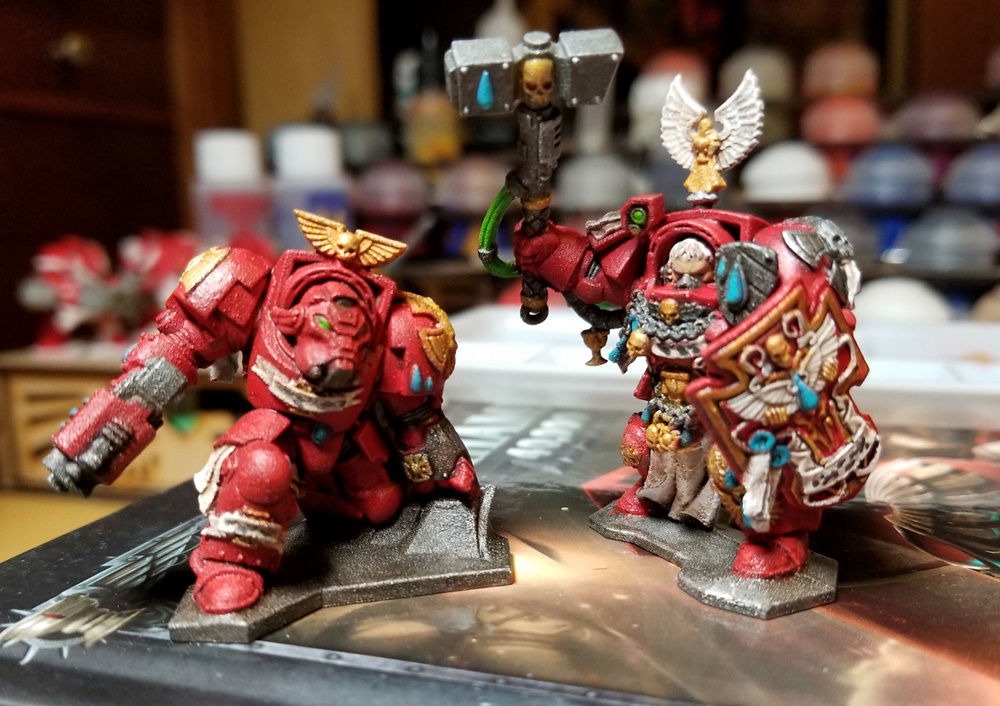 Four more to go!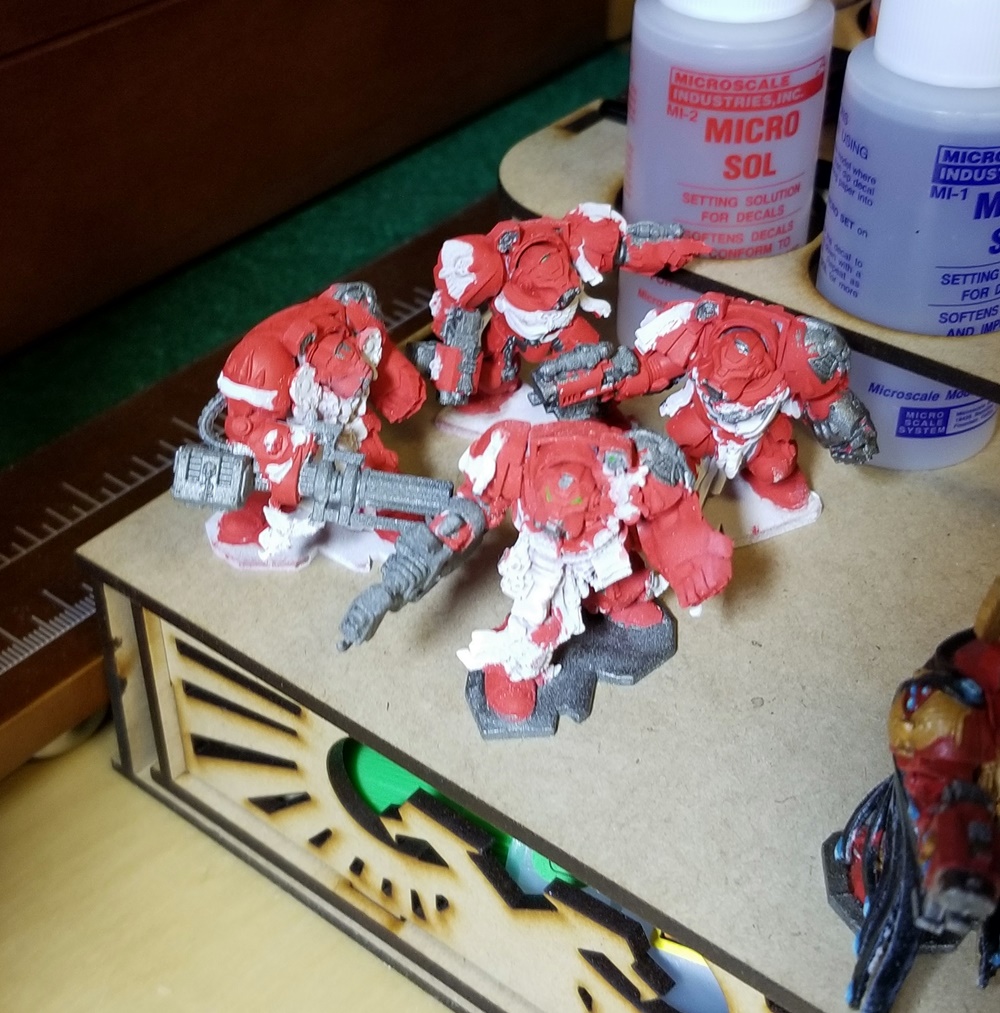 Out now: The Unlucky IslesThe Unlucky Isles
[
affiliate link
], the first system-neutral guidebook for my Godsbarrow fantasy campaign setting, is now on DriveThruRPG.