I haven't played BattleTech in 20 years, and if you'd told me a few years ago — when I started enjoying miniature painting, and painting Warhammer 40k stuff every day — that my first-ever game using miniatures I'd painted would be BattleTech, or would be played with my kiddo, Lark, I wouldn't have believed you.
We used the old (2015, I think?) Alpha Strike Quick Start intro scenario, for which I painted four specific 'Mechs to make two balanced teams of two: Marauder and Valkyrie (Lark) vs. Archer and Wasp (me), with the win condition being first heavy 'Mech destroyed.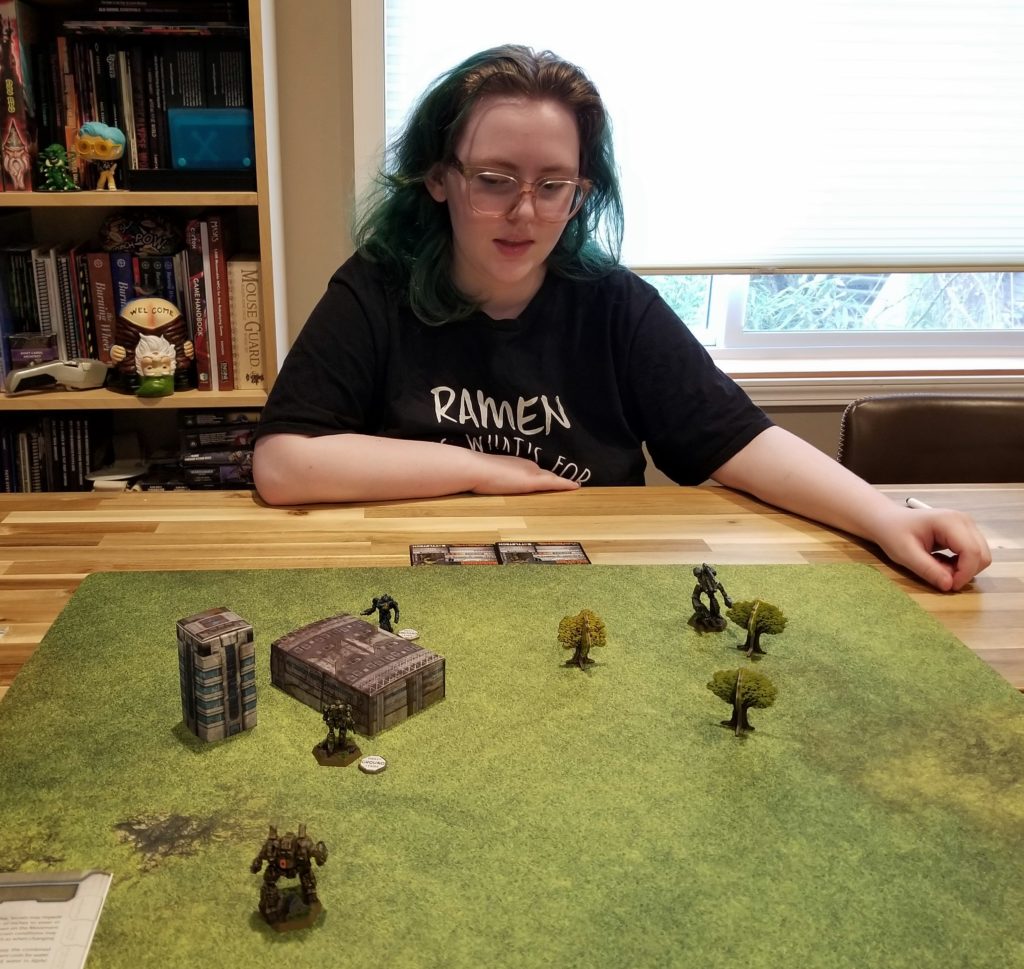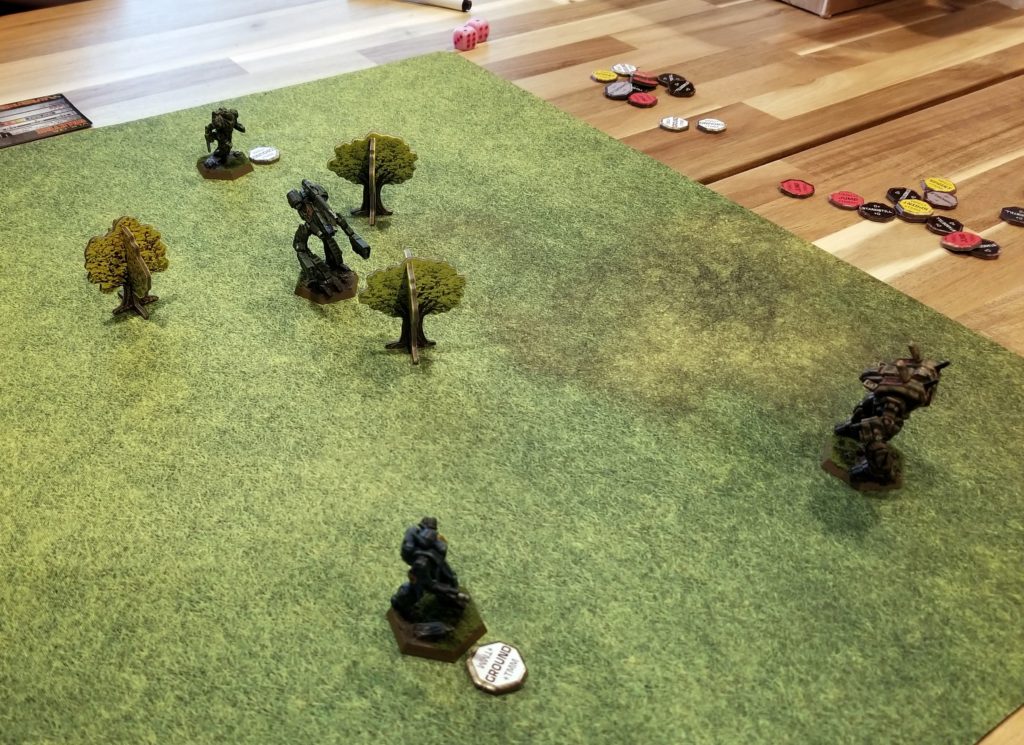 Last year I got to play D&D with Lark for the first time, and playing BattleTech — the wargame I've loved the longest and played the most — with Lark was just as awesome an experience. We had a blast, and we're already looking forward to our second game on a larger map, two full lances per side (these four plus the next batch that I painted with our second game in mind).
One of my favorite moments was watching Lark get a 'Mech's-eye view to establish line of sight for the first time and being excited by how much fun that was. Sharing the visceral and tactile joys of miniatures wargaming with Lark was just pure joy for me.
On top of that, Alpha Strike was a great intro for Lark, a great return to the game for me, and not in any way "kiddy BattleTech." AS 100% succeeds in distilling CBT into a shorter, punchier game without losing sight of what makes BattleTech fun. It's streamlined and simplified, but not in any way simplistic. That's a thing of beauty.
The core box is one of the best values in gaming, too: It's actually everything you need to start playing, and for barely more than the 'Mechs would cost in separate force packs.
I took some time during our game to talk a bit about the differences between AS and CBT, and I suspect Lark and I may have some CBT in our future, too.
What a fantastic Saturday all around!
Digging Yore? Check out my book!The Unlucky Isles
[
affiliate link
], the first system-neutral guidebook for my Godsbarrow fantasy campaign setting, is available in print and PDF.