Today marks a year since I started working on Godsbarrow. It's been a consistently fun process, and even when I've banked my creative fires I've still done something to make forward progress every single day.
You can find links to all of my Godsbarrow work, loosely organized, on the Godsbarrow handbook page.
Here's my first Godsbarrow map: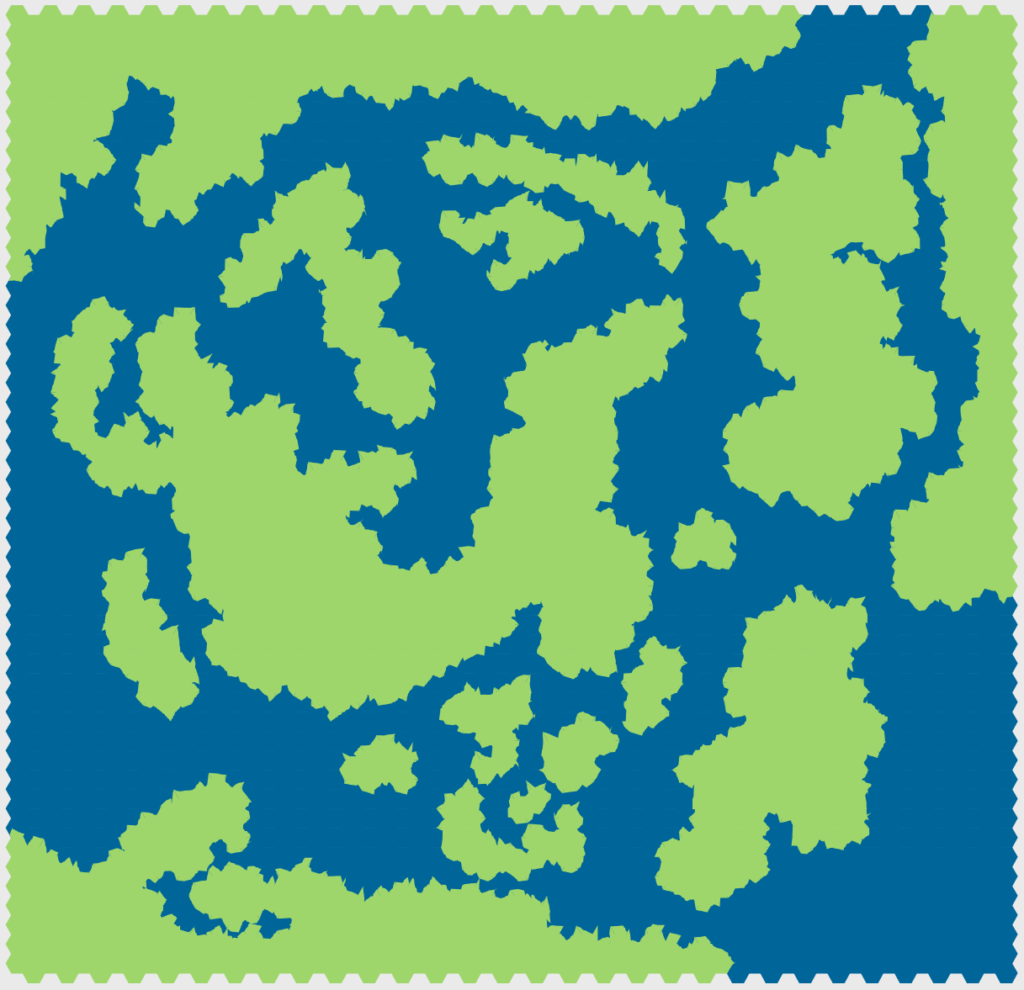 Still a work in progress (as I'm re-drawing four regional maps, adding a fifth, and unifying them all at once), but here's the map covering everything I've developed over the past year: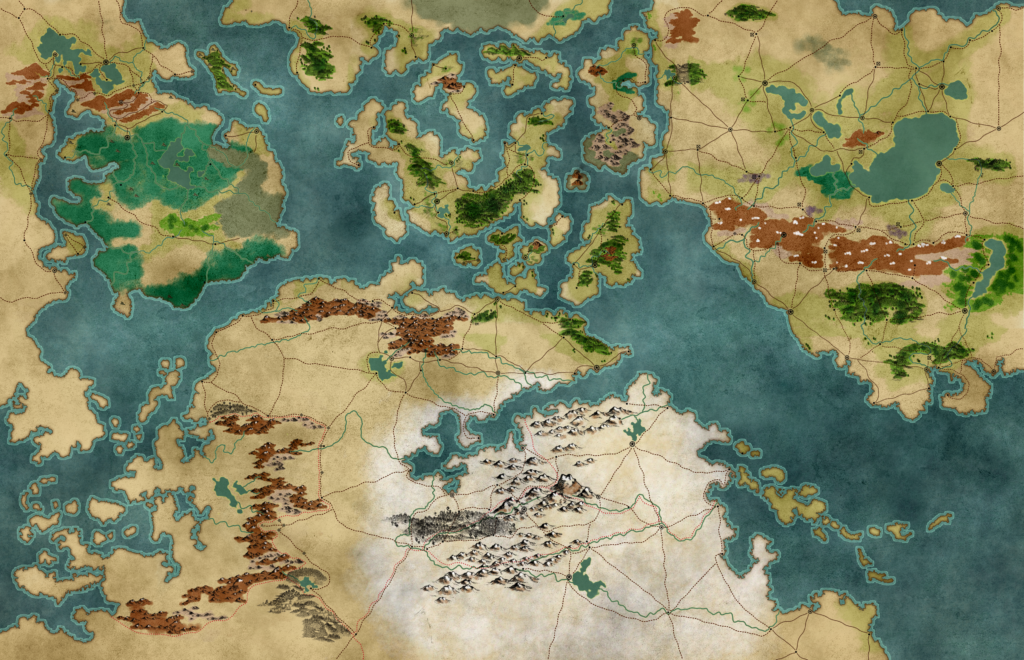 It's safe to say that without Worlds Without Number [paid link] and Wonderdraft, I wouldn't have gotten anywhere near as far as I have this past year — nor had nearly as much fun.
Assuming I don't forget to do some Godsbarrow work tomorrow, here's to day 366 of my worldbuilding streak!
(This post is one of a series about worldbuilding with Worlds Without Number. I'm using the setting-creation approach detailed in Worlds Without Number [paid link], which is a fantastic resource.)
Digging Yore? Check out my book!The Unlucky Isles
[
affiliate link
], the first system-neutral guidebook for my Godsbarrow fantasy campaign setting, is available in print and PDF.