Setting up the new omnibus page for my finished Blood Angels miniatures got me thinking that it was probably time for some updated pics. As it stands now, I've painted 32 Space Marines, 2 Dreadnoughts, 1 Rhino, and 1 Teleport Homer. My army shrank under 9th Edition rules, but I didn't remove anything I'd already painted. Remaining are 15 Space Marines, 1 Land Raider, and 1 Teleport Homer.
I'm still trying to get the hang of taking full-army photos. This one feels like an improvement over the previous photo just because I took it outdoors in natural light.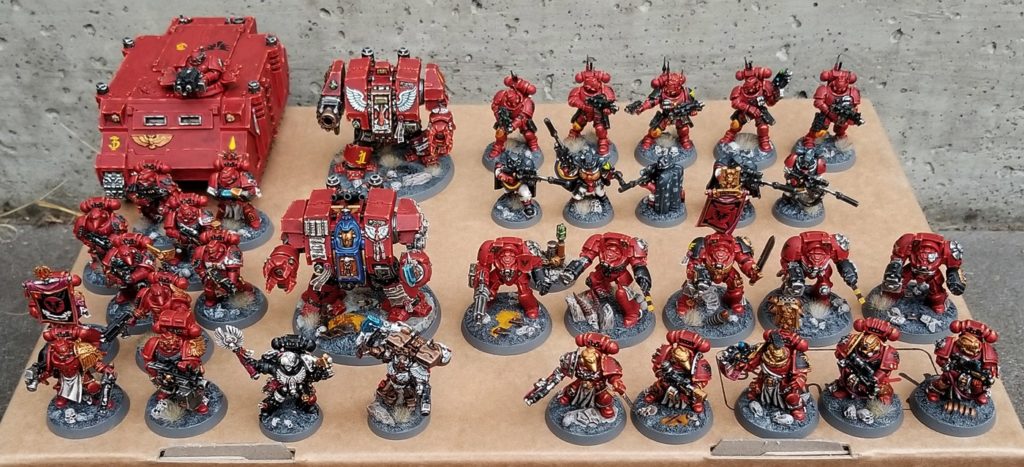 Not sure how best to get close-ups with this many minis, but here are two attempts.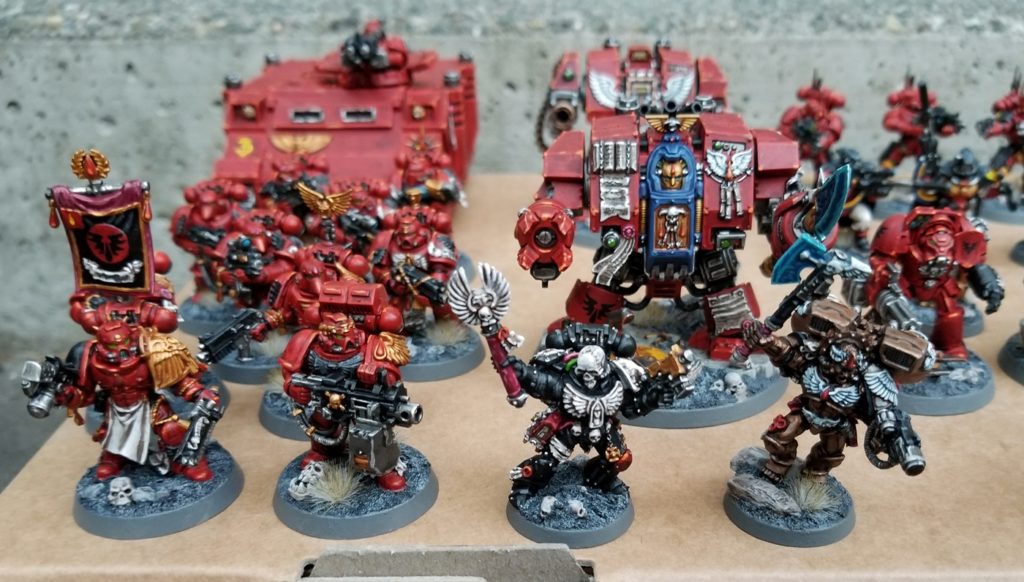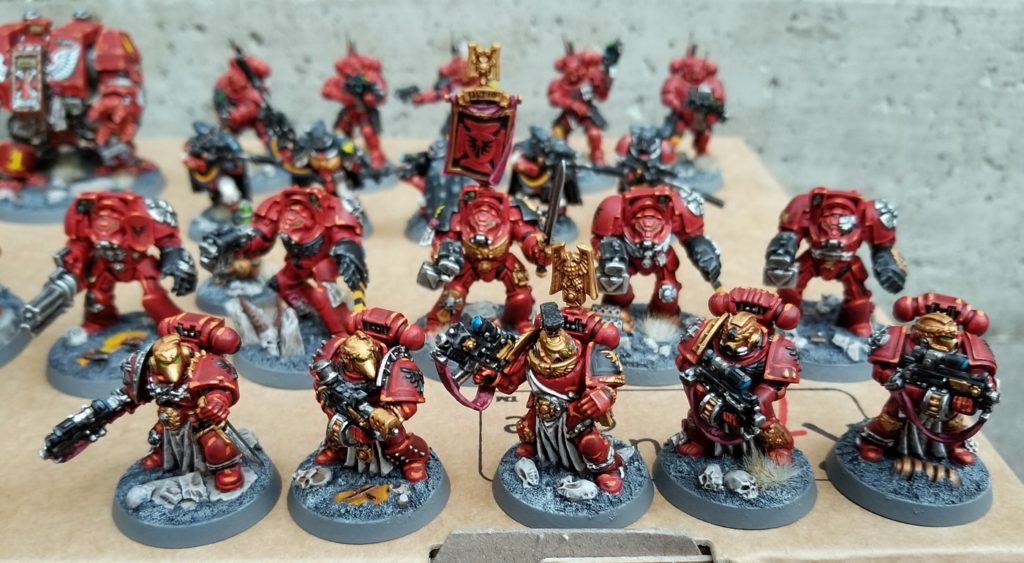 As the late, great Stan Lee would say: Excelsior!
Digging Yore? Check out my book!The Unlucky Isles
[
affiliate link
], the first system-neutral guidebook for my Godsbarrow fantasy campaign setting, is available in print and PDF.