I stopped painting in pure assembly-line style (like I was doing last month), moved to two at a time, and now am experimenting with a "soft" assembly line: two on the handles, the rest of the squad nearby to make sure no paint goes to waste. Do the gold on my main two, finish it up on as many others as I can; repeat.
So far I'm digging this approach. When I finish the current two, the next two will already have several of their base coat colors in place — a nice little head start.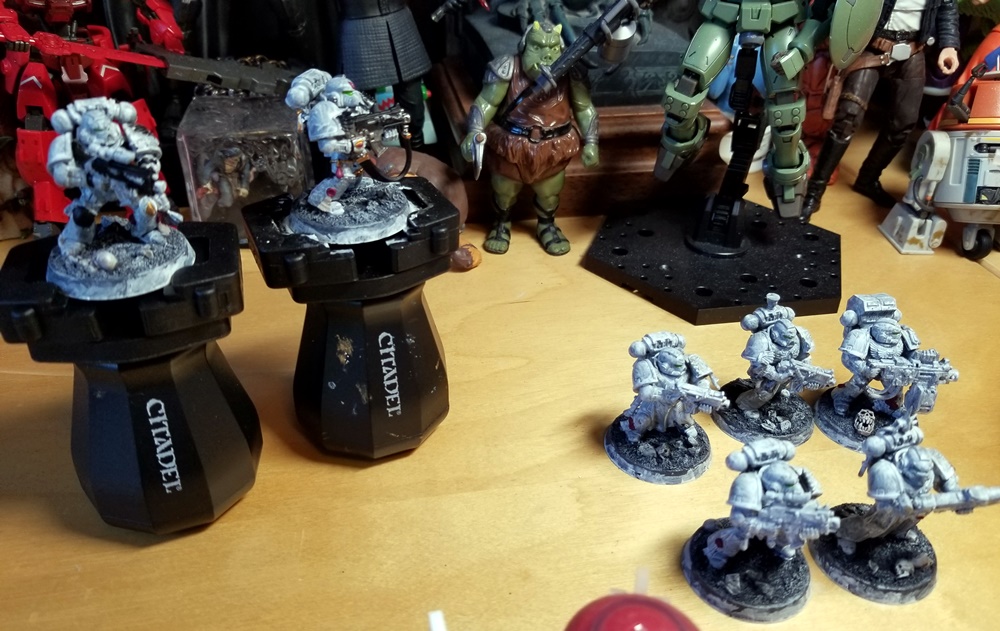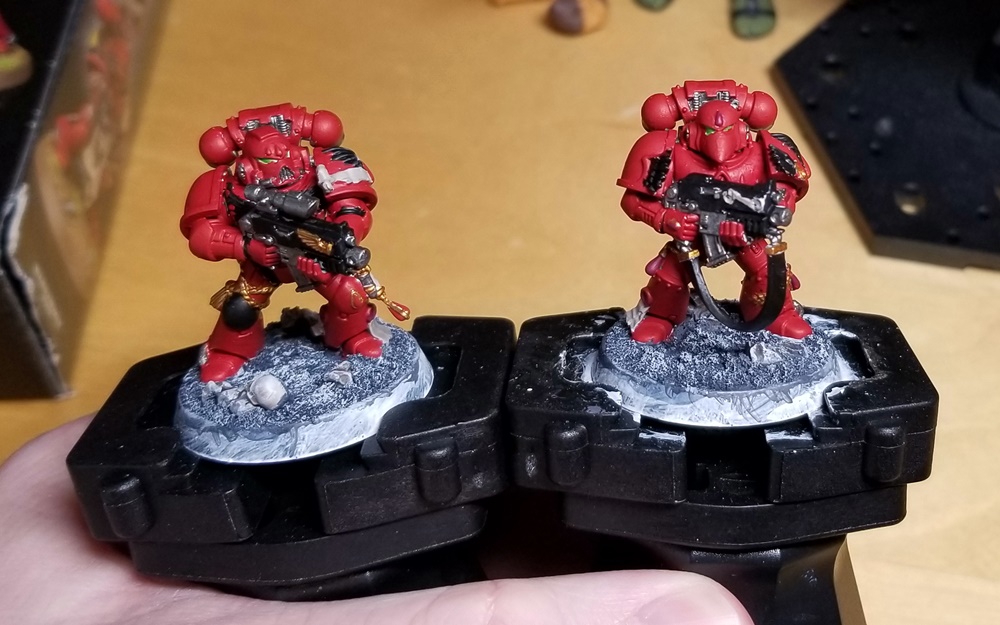 At this rate there's a decent chance I'll have my first full Blood Angels squad completed this week!
Digging Yore? Check out my book!The Unlucky Isles
[
affiliate link
], the first system-neutral guidebook for my Godsbarrow fantasy campaign setting, is available in print and PDF.