Lulu has all sorts of great RPG stuff, and I quite like shopping there. I never shop without first Googling whether or not they're running a coupon, and you can almost always count on at least 15% off. Also nifty: Lulu coupons always come out of their end, not the publisher's end.
Typically, they run a handful of deep discounts a year, usually Black Friday, Christmas, and at least one more. But since December 2015, one of the all-time best coupons they've ever offered has just . . . kept on working.
Make with the coupon already
So what is it, and what does it get you?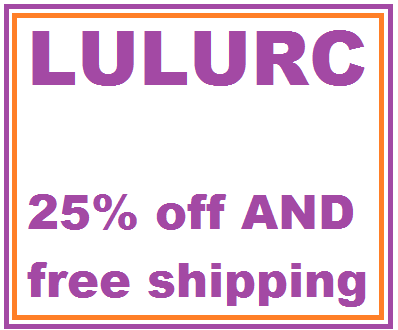 Free shipping completely eliminates Lulu's Law from the equation, and 25% off is a fantastic discount. And unlike some of their past coupons, this one works over and over.[1]
What should I buy?
If you need recommendations, here are 80+ RPG products on Lulu that I like, mostly OSR and story games.
When does it expire?
Will it stop working tomorrow? Maybe! But probably not. In a month? Who knows! Has Lulu forgotten that LULURC is still working? Also maybe! But while it works, make the most of it.
[1] While writing this post, I checked how many times I'd used it. The answer frightened me so much that I peed a little.
Out now: The Unlucky IslesThe Unlucky Isles
[
affiliate link
], the first system-neutral guidebook for my Godsbarrow fantasy campaign setting, is now on DriveThruRPG.