YouTuber DM Tales did a lovely highlight feature on my first Godsbarrow book, The Unlucky Isles [affiliate link], on his channel in Skipping Lunch Episode 8. The segment starts at 8:00. (I sent DM Tales a review copy.)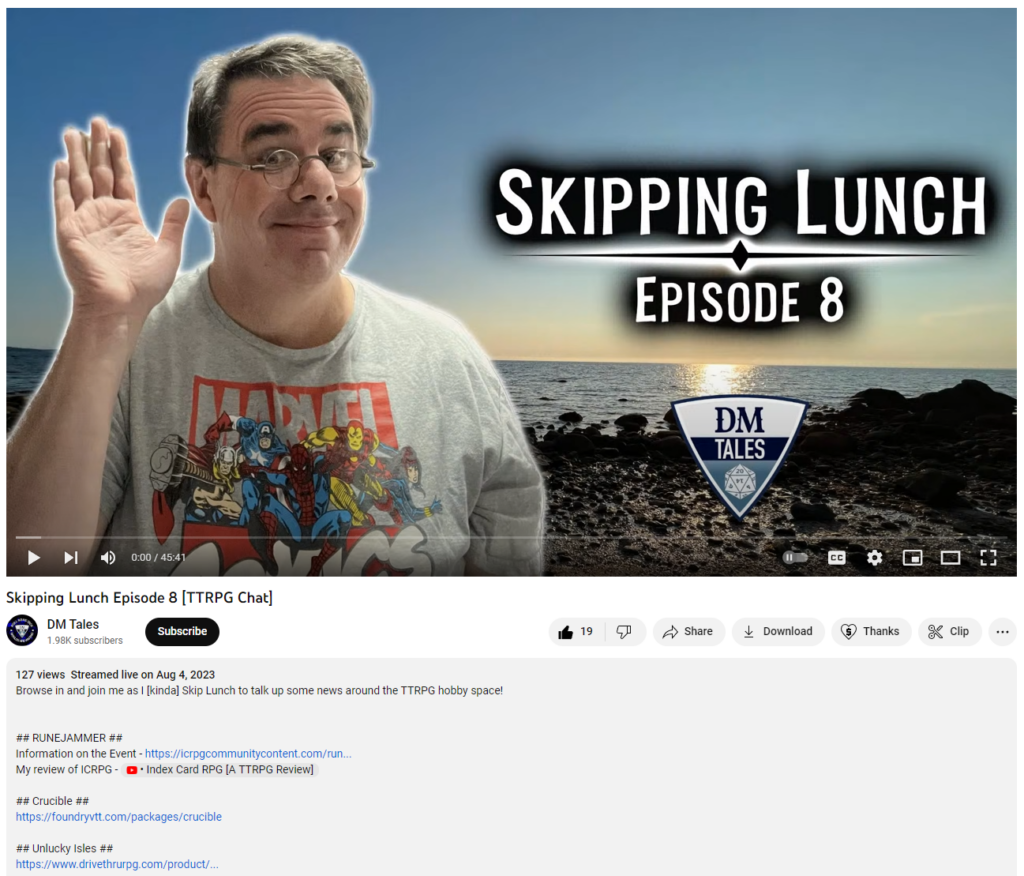 This is the first time anyone has covered The Unlucky Isles in a video, and it was fascinating to hear DM Tales' take on the book. The whole stream is excellent, with a gentle energy and a relaxed vibe that makes it a really fun watch.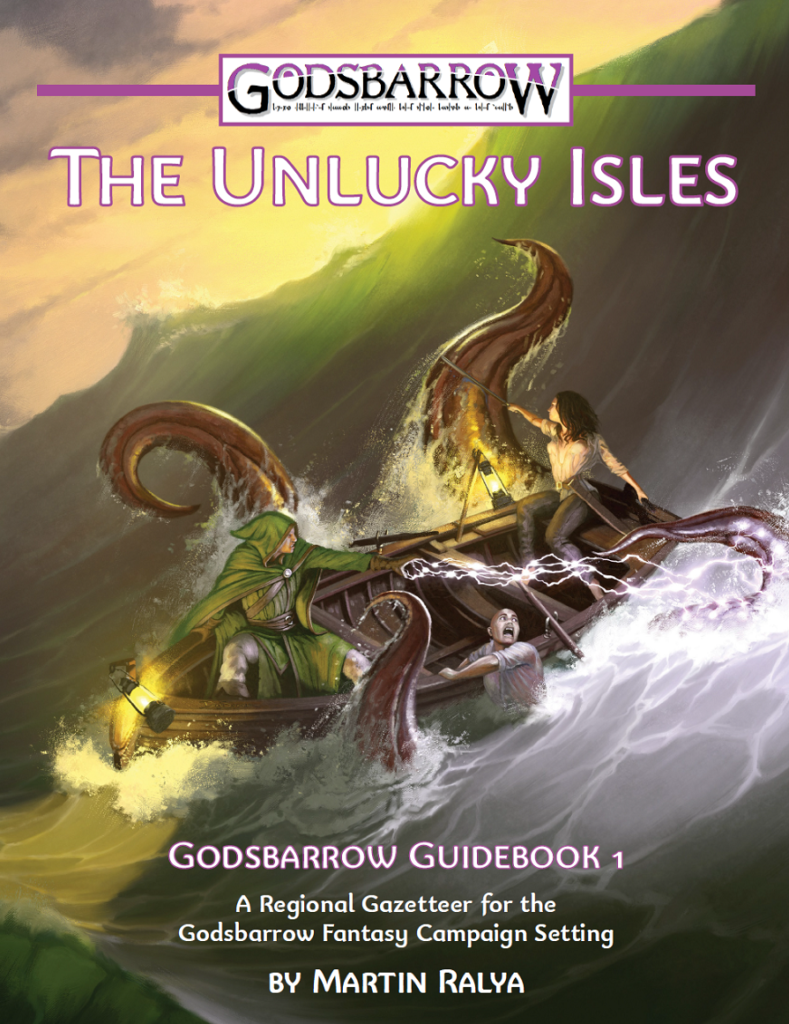 DM Tales' segment generated a couple of sales of the book, too, which is fantastic. I'm just a couple more sales away from covering my fixed costs for the book, which I'm planning to roll right into covering the fixed costs to produce The Gilded Lands: Godsbarrow Guidebook 2.
A big thank you to DM Tales for featuring The Unlucky Isles!
Digging Yore? Check out my book!The Unlucky Isles
[
affiliate link
], the first system-neutral guidebook for my Godsbarrow fantasy campaign setting, is available in print and PDF.