Shipping is understandably a bit slow right now, so while I can't finish Narses until a selection of blue paints arrive I can still plug away at the rest of his base coat. With a dash of good luck I'll be able to book him in April rather than May.
My go-to Blood Angels accent color is gold, but I pay attention to the studio paint jobs and they often use other colors more often than gold (reserving the gold for veterans, special figures, etc.). I liked how that worked out on Squad Karios, on whom I used black for most accents, so where I'd normally have done all of Narses' skulls, keys, and whatnot in gold I decided to follow the studio scheme and make them silver and white.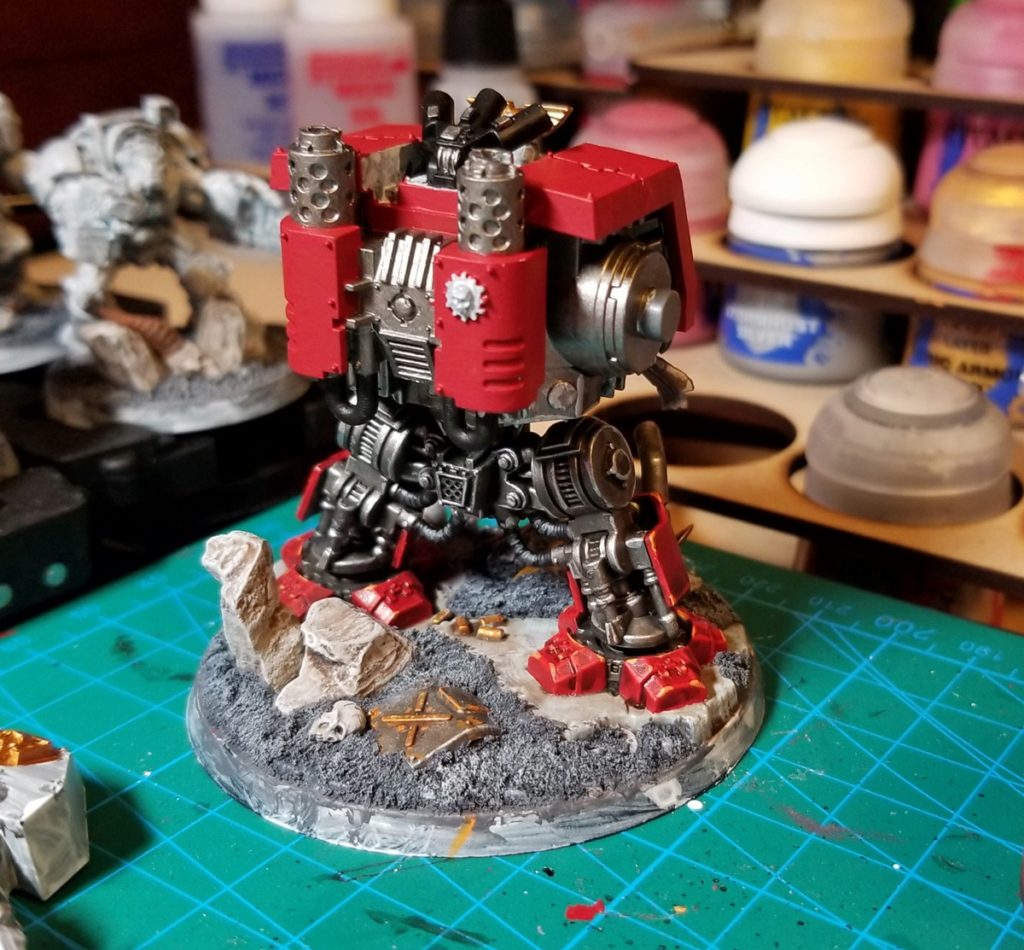 I'm not sure I'll be able to pull it off, but I'm looking forward to attempting the 50/50 white/black paint job on the small Cog Mechanicum on Narses' rear armor (currently just bare primer surrounded by red). It looks like a fun challenge.
Digging Yore? Check out my book!The Unlucky Isles
[
affiliate link
], the first system-neutral guidebook for my Godsbarrow fantasy campaign setting, is available in print and PDF.