I'm in my sprint to see how many minis I can book in 2020, and this ruin — the largest piece of terrain I've ever painted (although it's a medium-sized piece) — brings my December total up to 25.
I'm not sure how best to photograph terrain. My lightbox wasn't going to work because the ruin's floor would block the light — so I took it outside for some shots in natural light.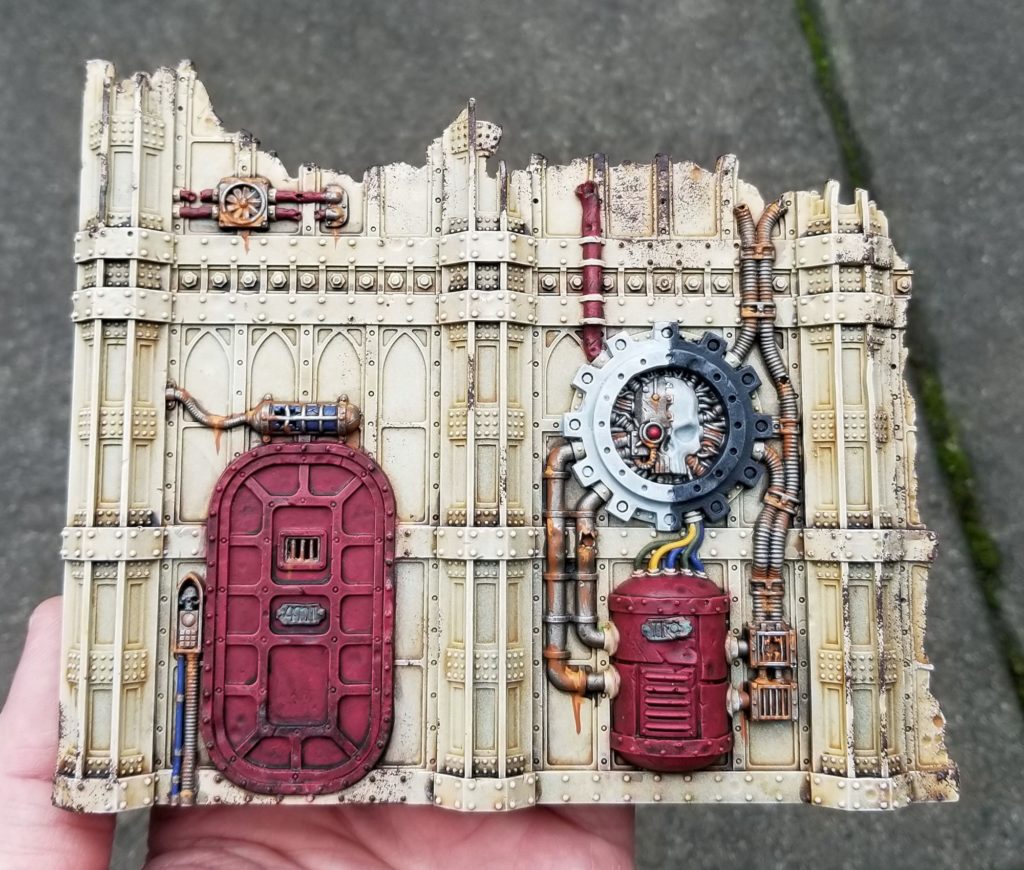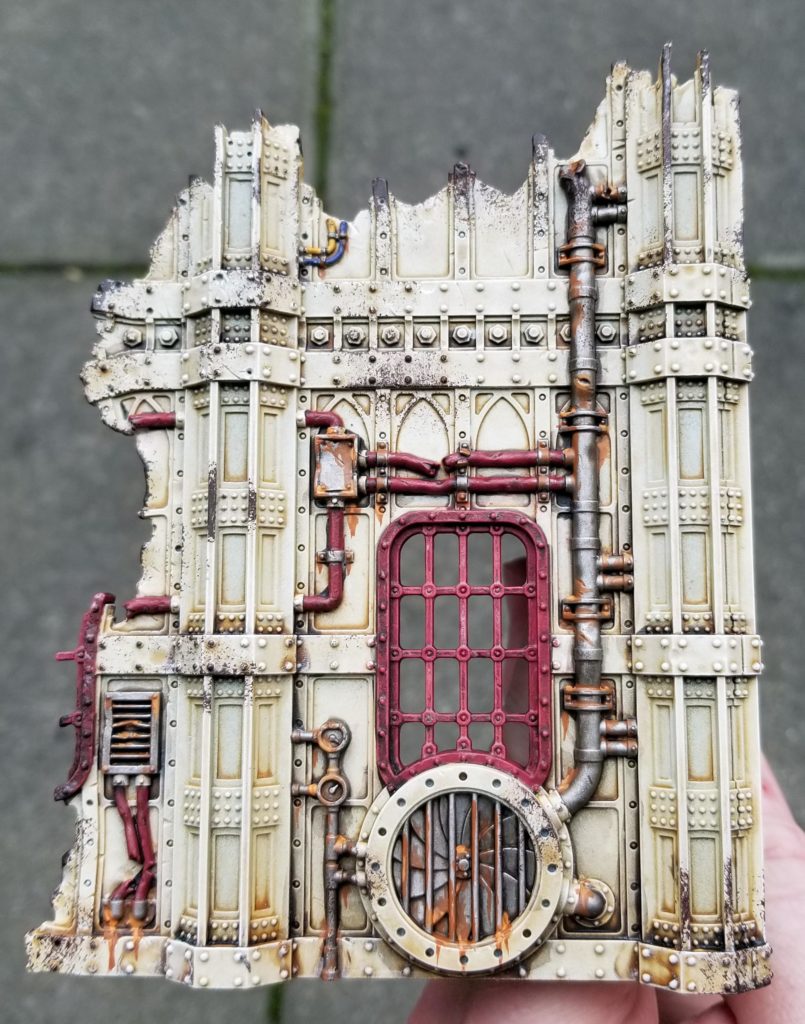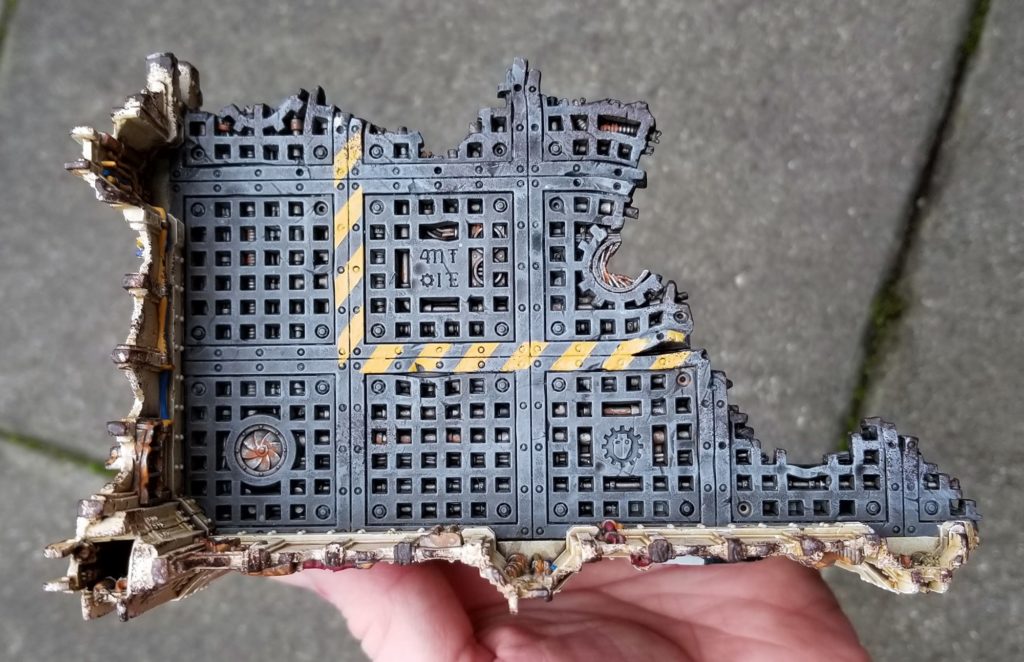 I started this piece back in November, and it took me so long to paint the details that I took a break…during which I assembled oodles of models and painted 11 Orks and 10 Gretchin. So not a short break. But, recharged and refreshed, I pushed through the final details and then the weathering — and on the whole, this was a really fun project.
Painting this piece also helped set my expectations for painting more terrain, notably in that I now know just how long it will take me to fill a 4'x6′ Strike Force-sized board. I'm going to start with trying to fill a Kill Team board, then a Combat Patrol board, and then see where that takes me. There's no pressure, really; the odds I'll need it in the next 12 months are slim, I'd say.
Next up is a Killa Kan, and I'm pushing to see if I can finish it by 12/31. This Kan, Mukkit, was primed on 12/28 and based and partially base-coated on 12/29, so it might be doable!
Out now: The Unlucky IslesThe Unlucky Isles
[
affiliate link
], the first system-neutral guidebook for my Godsbarrow fantasy campaign setting, is now on DriveThruRPG.