I wound up working on a box of Gretchin at the same time as five Boyz (not my usual approach; it's too many at once!), so they got wrapped up on 12/27 as well.
Do Gretchin know they're adorable?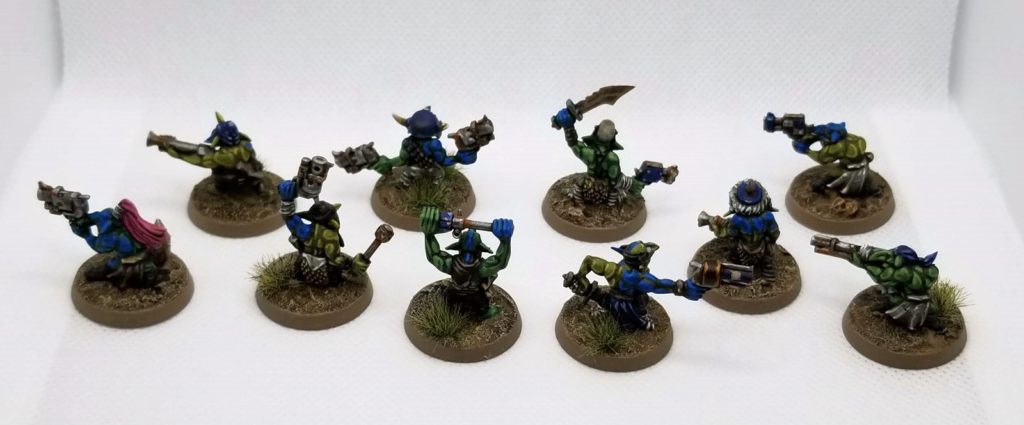 Like the Orks I painted at the same time, these Grots use three different skin recipes (1, 2, and 3 on my current list). I can't wait to see how this approach looks across a larger force.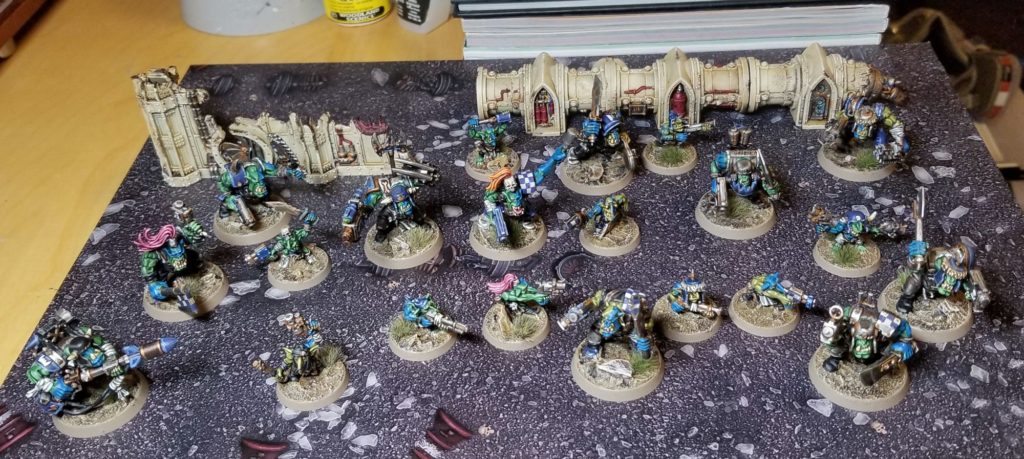 I love these models, and they're quick to paint up. Every step feels like it takes about half as long as an Ork Boy, so a box of 10 (excluding the Runtherd) takes about as long as a unit of 5 Orks; that makes doing 10 at a time pretty manageable.
Gretchin color guide
For simplicity, I treat Gretchin just like Ork Boyz, with only one addition:
Gretchin goggle lenses: Averland Sunset > Nuln Oil > Yriel Yellow
With these 10 Grots plus 3 small terrain pieces and 11 Orks, December's tally of 24 models is my new record. I think 16 was my previous record, and the Grots being so small helps a lot here. (And who knows, I might sneak in one more terrain piece this year; I have one that's pretty close to done.)
Out now: The Unlucky IslesThe Unlucky Isles
[
affiliate link
], the first system-neutral guidebook for my Godsbarrow fantasy campaign setting, is now on DriveThruRPG.