I reorganized my pile of 40k kits and my hobby space, and when I was done the simplest option for keeping things tidy seemed to be building the remaining kits for my current 2,000-point Blood Angels army list.
I started with Turiel, a Furioso Dreadnought of the 1st Company. I also built his alternate arm (Furioso Fist and Melter) but forgot to include it in the photo. He got a plain base to differentiate him from Narses, and to give me a blank canvas for creating a little landscape around him.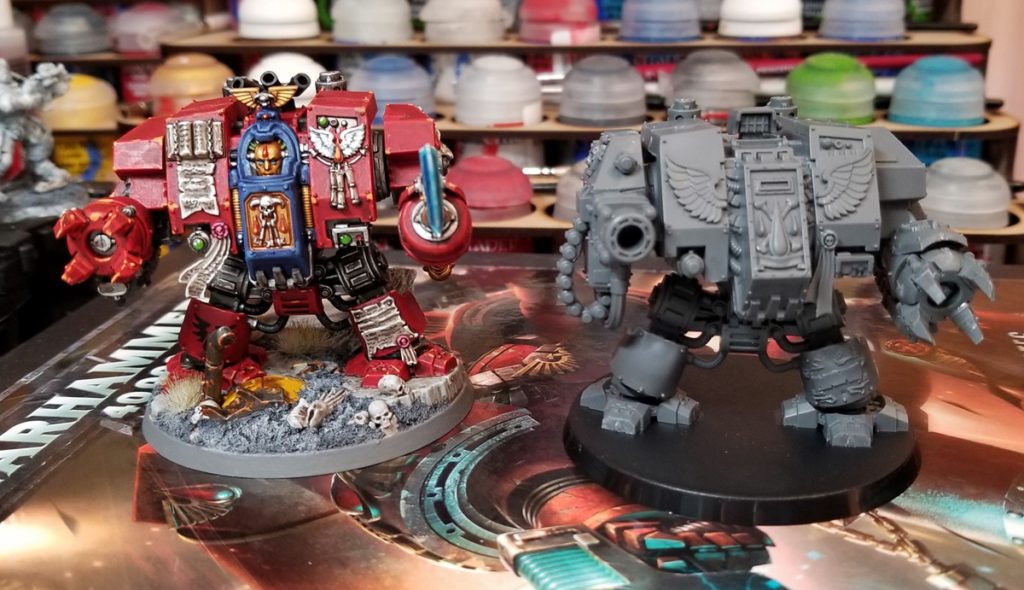 From there I moved on to my second 40k tank, the Land Raider Crusader Judgment. This thing is huge!
Just as I did with my Rhino, I considered painting the interior but decided to seal it up instead. There's a ton of detail in there and it's barely visible through the (totally awesome) front doors — plus, sealing it up gave me some cool spare parts for my bits box, like the engine plate below.
One of my favorite details in the Land Raider kit is that every 13th tread plate is the imperial eagle, so this sentient war machine can stamp the mark of the Emperor on every world where it fights.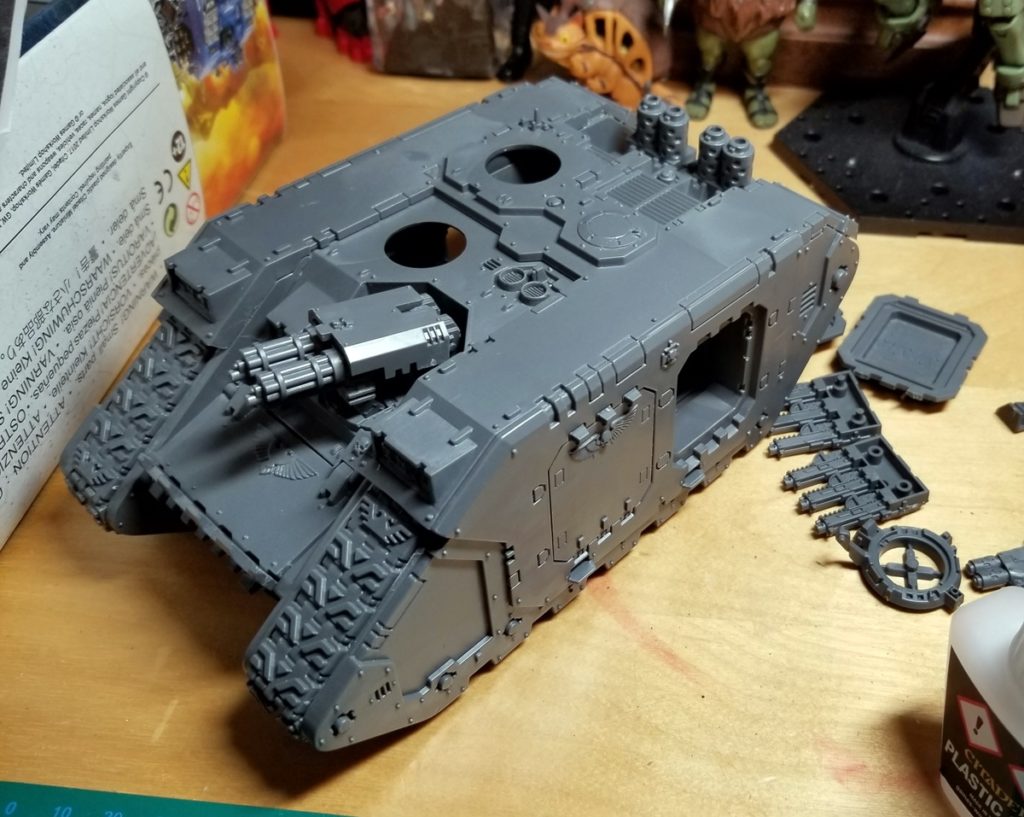 In the photo below, Judgment is almost complete. I'm going to leave the foreground items — the pintle-mounted Multi-melta, the twin Assault Cannon, both sponson Hurricane Bolter elements, the lower sponson housings, and the sponson cameras — unglued and paint them as sub-assemblies. I'm not sure yet if I'll glue the sponson guns or the pintle gun into place, freezing the entire tank into one immobile object, or leave them as moving parts.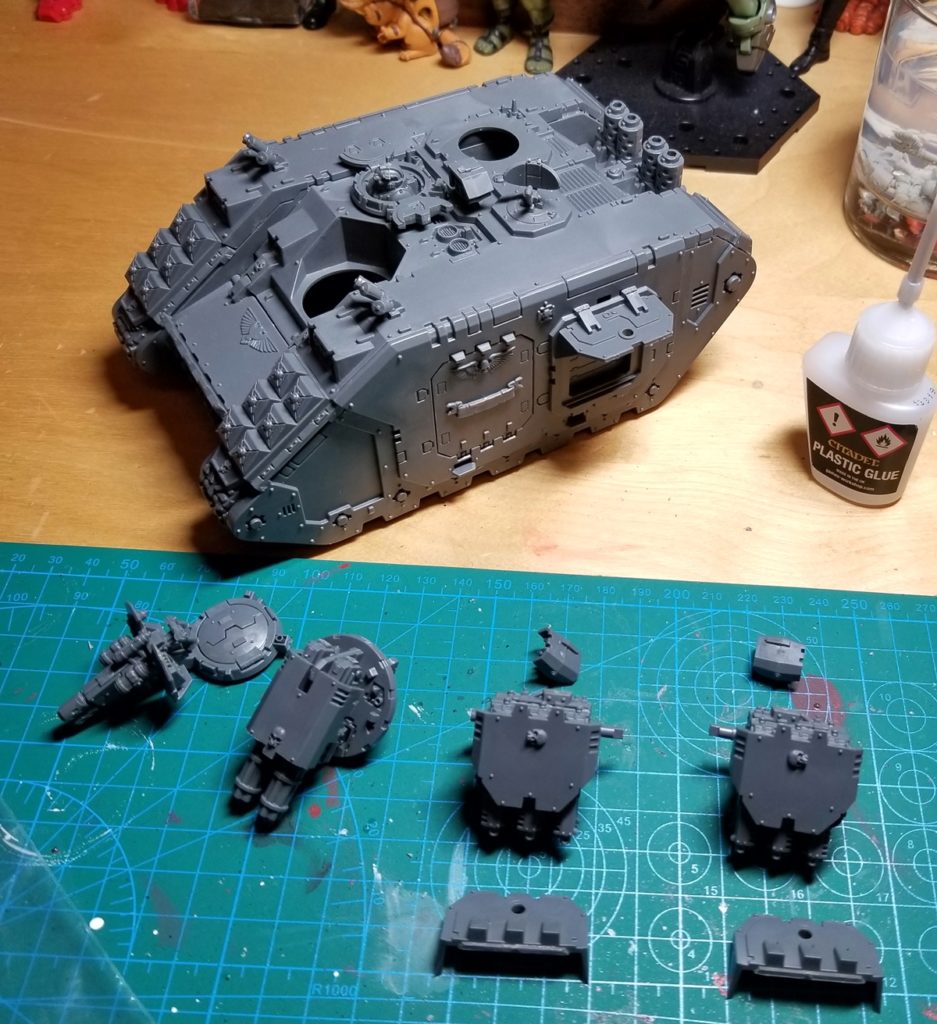 It took two full evenings just to build Judgment — and I still have decorations and a hull-top choice to make and add to it. Actually painting this beast feels like at least a two-week task.
After Judgment is assembled, though, it's on to my final squad, some close-combat Terminators (squad name TBD), and then the two resin characters I currently have soaking in soapy water: Commander Dante and my Chaplain, Arrius.
Out now: The Unlucky IslesThe Unlucky Isles
[
affiliate link
], the first system-neutral guidebook for my Godsbarrow fantasy campaign setting, is now on DriveThruRPG.