I'm not sure all my notes (many rolled in Tome of Adventure Design [affiliate link]) will survive the next steps, but I'm off to the races with #dungeon23. Weep at my terrible handwriting!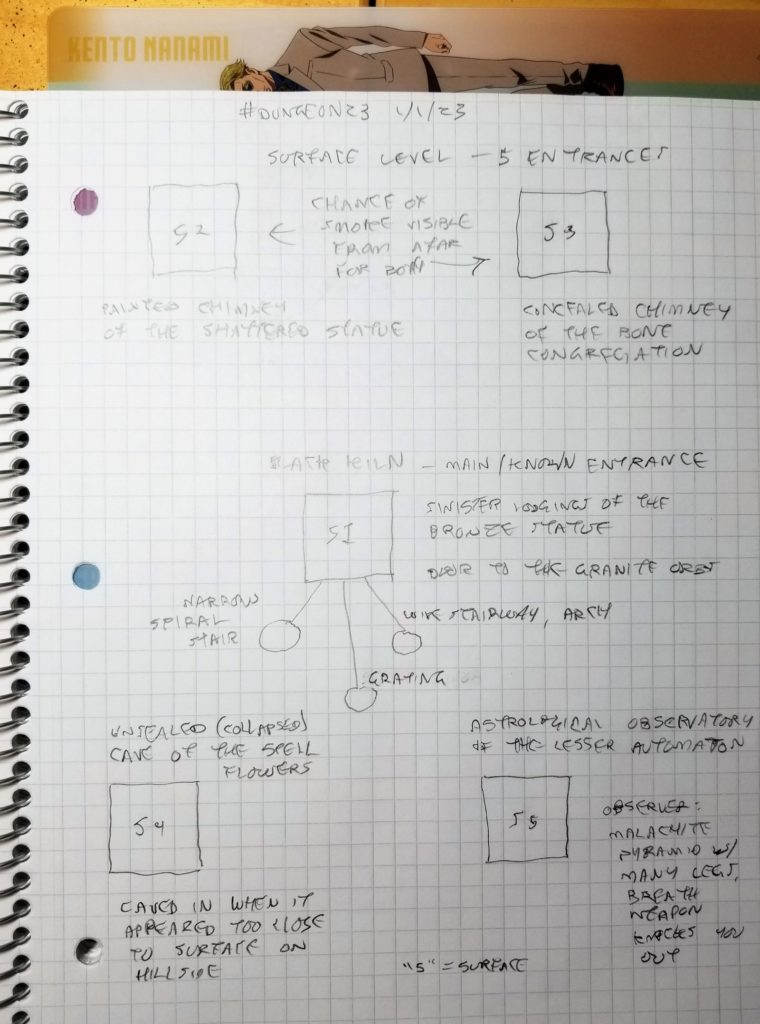 I like megadungeons with multiple entrances and verticality, so the Black Furnace has a main entrance, two chimneys (which can be used as dangerous entrances), an observatory side entrance, and a collapsed garden/cave that also allows ingress.
Today's room was S1, the main entrance: a huge black kiln with three ways down to level 1 (one of which also leads to level 2).
Digging Yore? Check out my book!The Unlucky Isles
[
affiliate link
], the first system-neutral guidebook for my Godsbarrow fantasy campaign setting, is available in print and PDF.