I've been watching the race between my two most-used paint pots, Mephiston Red and Astrogranite Debris, to see which one would have the honor of being the first one to expire in service of Sanguinius…and it was the texture paint!
Battle-brother Astrogranite Debris's loyal service provided terrain for 33 Space Marines, 1 Dreadnought, and 1 little teleport homer — over half of my current army. That seems like a pretty solid performance.
Squad Amedeo and Chaplain Arrius
In the course of using up that texture paint, I finished my Sternguard Veterans, Squad Amedeo, and my Chaplain, Arrius, on June 12th.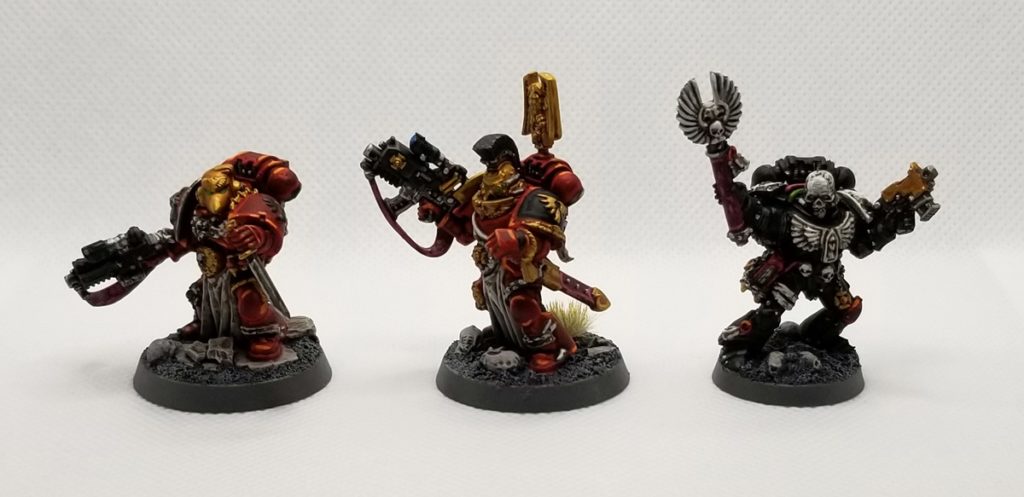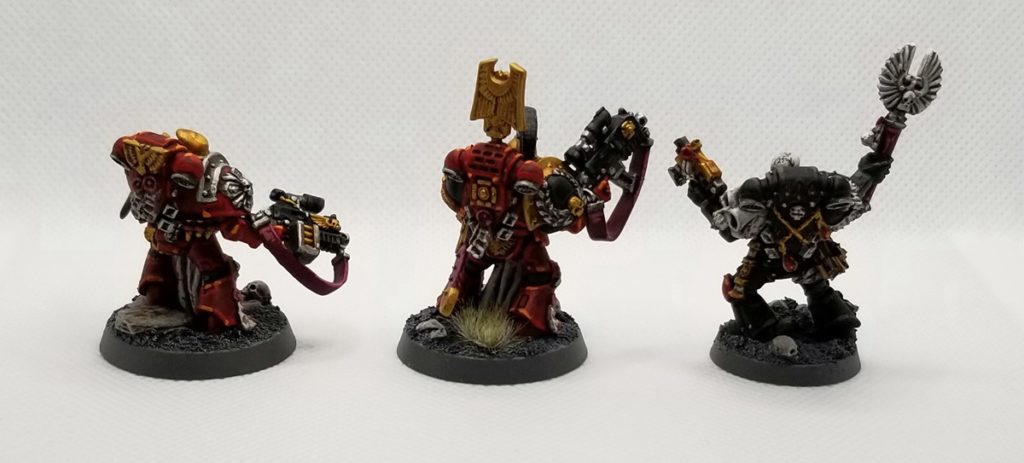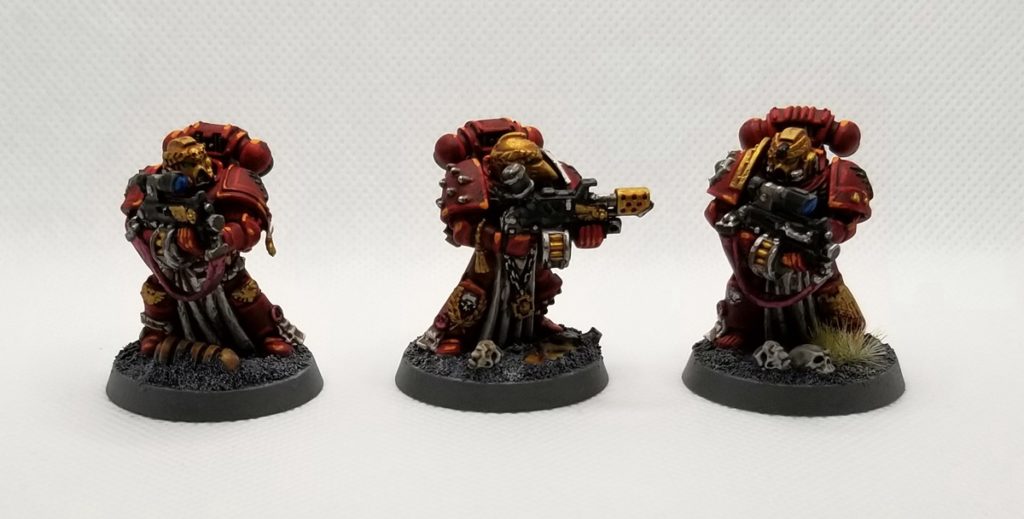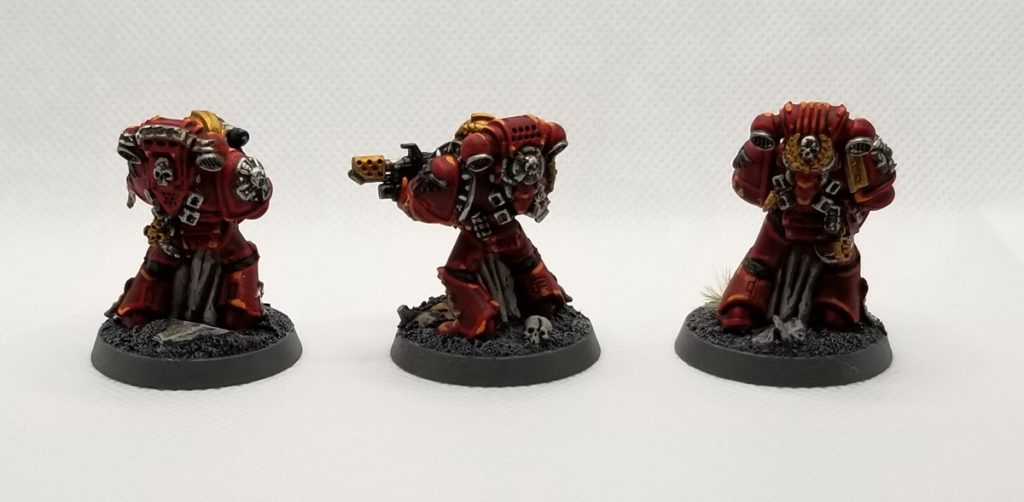 I have some WIP photos for these guys, but I'm going to forego them. It's already been some time since I posted, and WIP when it's really "work in progress, like, weeks ago" doesn't hold the same appeal.
Wrapping up these lads brings me to 884/2,000 points — although given my current painting pace, point values may all change due to 9th Edition before I finish!
My Sanguinary Guard and Commander Dante are up next.
Digging Yore? Check out my book!The Unlucky Isles
[
affiliate link
], the first system-neutral guidebook for my Godsbarrow fantasy campaign setting, is available in print and PDF.