After wrapping up assembly on Judgment, I had just one squad left in my current (and first) Blood Angels army list: Squad Barakiel, my close combat Terminators — for whom Judgment will be the designated transport.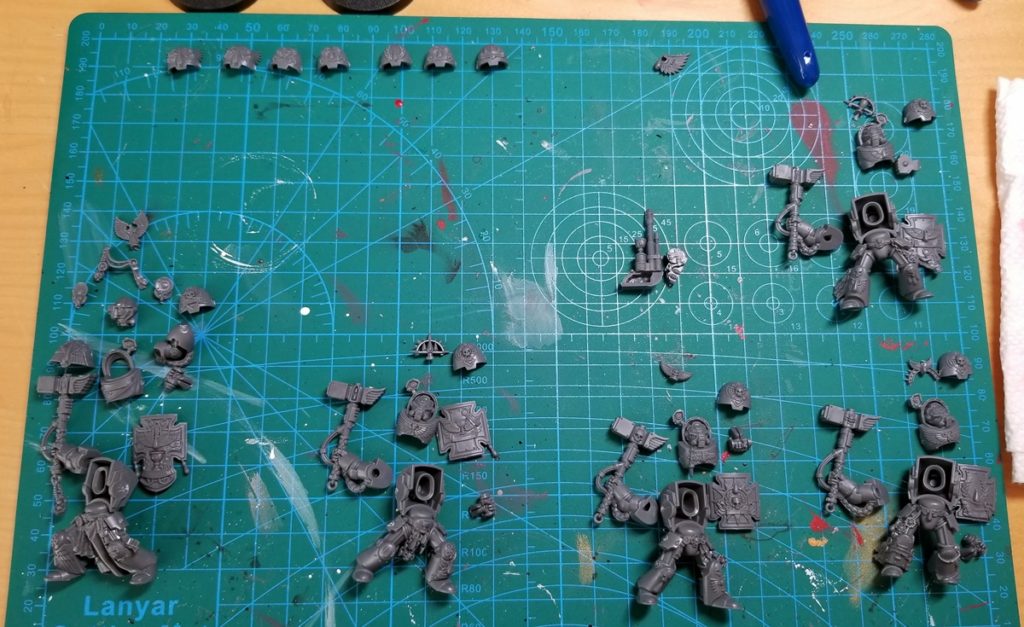 I started with the sergeant, of course, and then made little piles for each Terminator based on whatever felt right ("skull-covered legs, must love skulls; he gets the skull hammer") — but this kit has some pretty specific suggestions about leg + hammer pairings.
They are just suggestions, of course, but every time I tried other variations and then the suggested one, I could see why they were paired the way they are: The studio poses look awesome.
The thing is, I've got two more boxes of these guys (plus a box of generic close combat Termies). One will be an all-Lightning Claws squad and the other will be 3x Thunder Hammers/2x Lightning Claws, so that I can mix and match. (For example, swelling the ranks of Squad Barakiel with three more hammer boys fills a Land Raider Crusader to capacity.) So to avoid duplicates I'm going to have to go off-book at some point, no matter how cool the studio poses are.
Partway through, I realized that this kit was even more specific about its poses than I first thought: each torso/head piece is matched to a particular body/leg piece. I was building the banner guy when I noticed that the guide had his head turned, which made no sense because 4/5 of the heads are pre-molded…until I figured out that it meant he needed Torso X to match his legs and pose.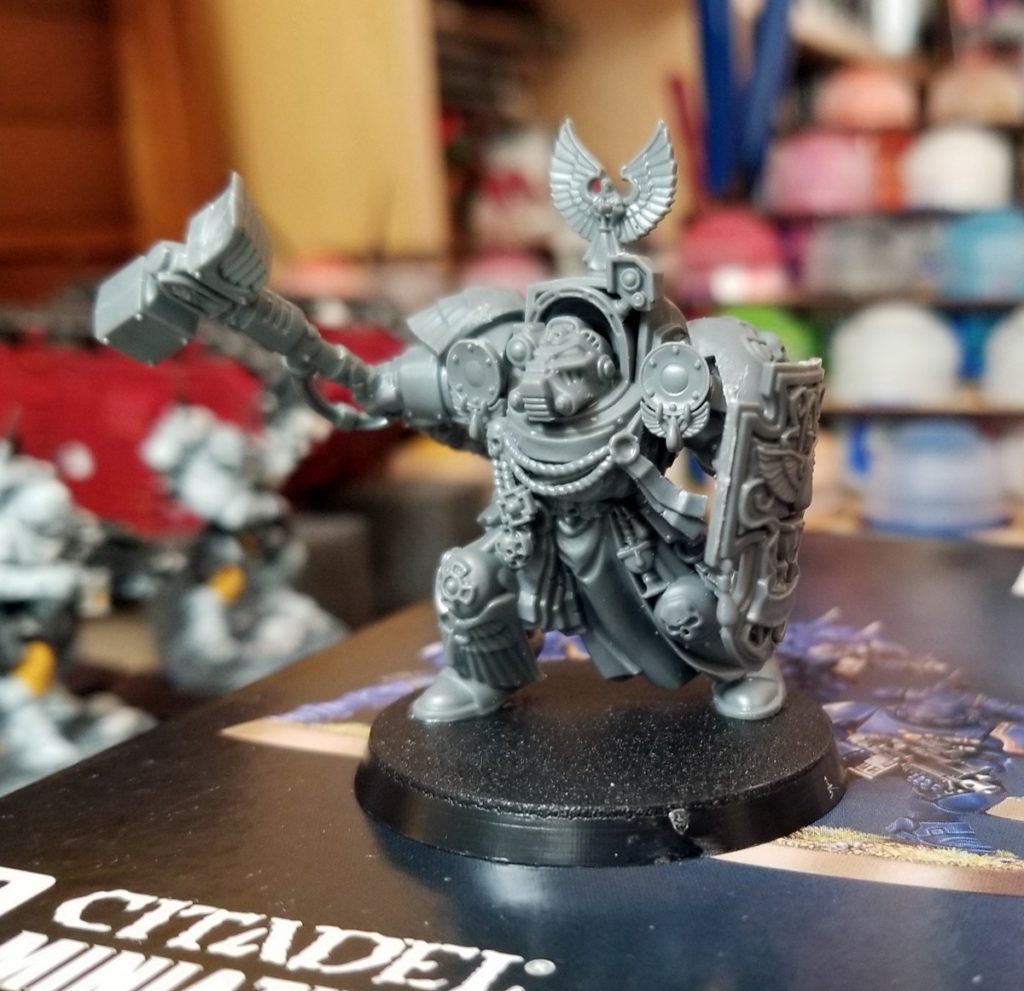 I went with "Barakiel" because the random website I often use for angel names said that was the angel of lightning — which is a perfect name for the sergeant of the forthcoming all-Lightning Claws squad. But the one I've just built are all armed with Thunder Hammers and bearing Storm Shields. What do you get when there's a storm and thunder? Lightning, of course!
Plus I wanted a "B" name and it sounded cool.
In the end, I mostly went with the studio poses and leg/torso/hammer pairings, mixed it up on the shields, picked tilting plates and other bling to match, and tweaked a couple of the poses just a hair (far right's hammer is much higher; the sergeant is in more of a "come at me, bro!" stance; etc.). Second from the right is my favorite: hammer at ease, but ready. What at badass pose.
Out now: The Unlucky IslesThe Unlucky Isles
[
affiliate link
], the first system-neutral guidebook for my Godsbarrow fantasy campaign setting, is now on DriveThruRPG.