This past weekend I found myself in a funny spot: Excluding Commander Dante, who's still on his sprue (I'm not ready to mess with resin quite yet), 100% of my other models to paint this month were drying or curing and couldn't be painted…but I was in the mood to do hobby stuff.
My backlog has now grown to the point where even if I build my entire current army list, I won't be short of other things to build when assembly is what I'm in the mood to do with my hobby time — so I started in on my June painting queue. Specifically, Death Company box.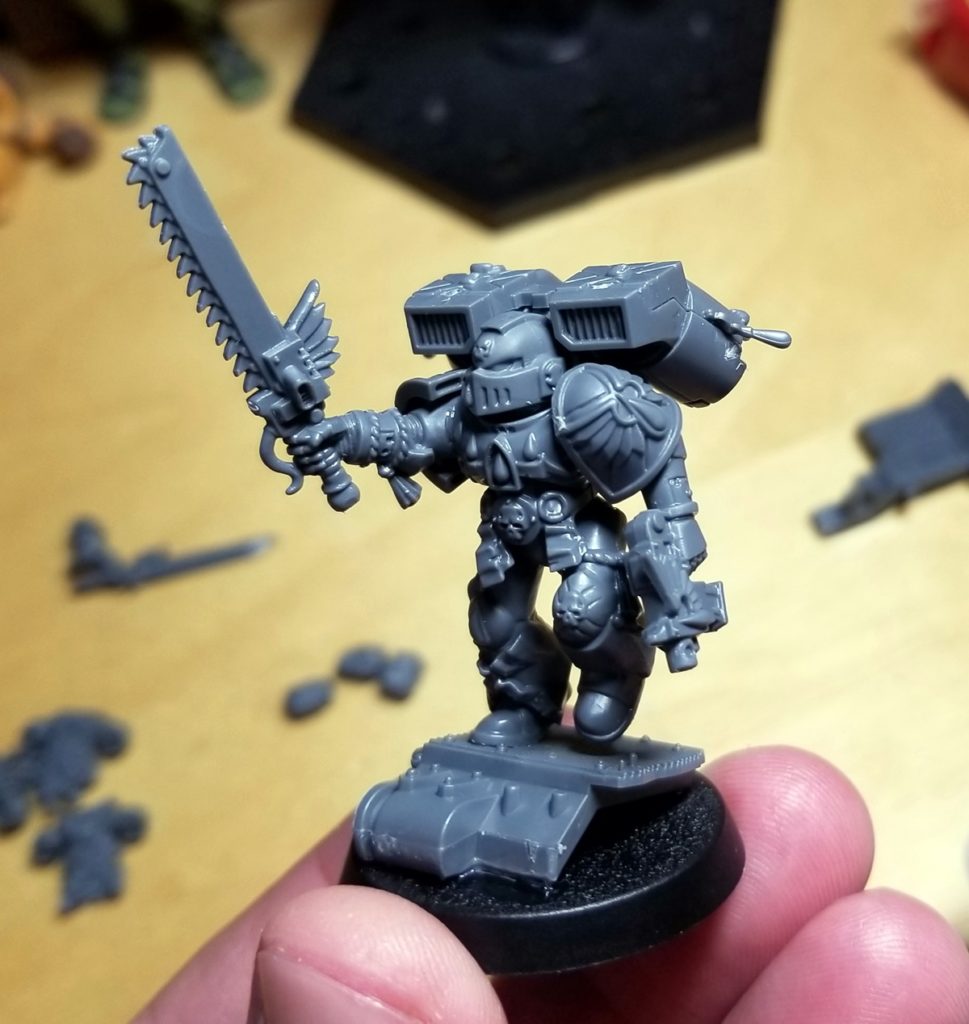 As always, I started with the leader — except that by the rulebook, Death Company battle-brothers don't really have one, at least not within their squads. They're generally led by a Chaplain who can manage them on the battlefield. So what to name this squad?
I decided that it would be Squad Zahariel, in honor of former Sergeant Zahariel, a noble and long-lived Space Marine who had fallen to the Black Rage.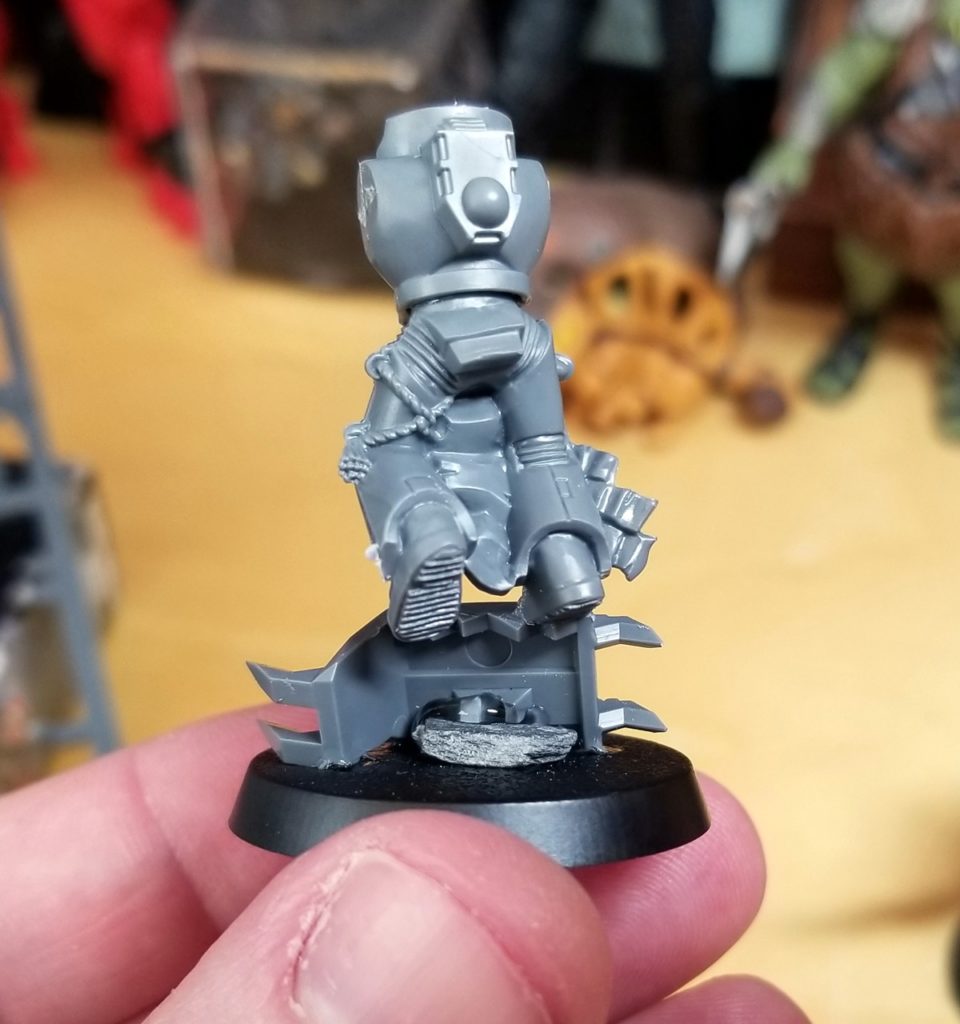 I knew I wanted these guys to be leaping into flight — like the Assault Squad, which includes cool little base add-ons that give them some lift — so I dipped into my bits box and came up with some scrap that would work. (Two pairs of legs are posed standing squarely on the ground, so I didn't mess with those.)
Finding the right pieces, matching them up to the right poses, and making it all work was a lot of fun. I love this aspect of assembly, and even though it's quite light as kitbashing goes I have to start somewhere. Baby steps!
I also managed to glue 4/5 of their jump packs on, and let their glue set for several hours, before realizing that I'd placed them about 1-2mm too low. With some wrenching and a bit of surgery I managed to sort them out, and any evidence of my screw-up is well-hidden deep in the crevice between back and pack.
This is a great kit, loads of fun to assemble, and it includes a wealth of options, doodads, extra shoulder pads, and awesome Chainswords. I'd gladly build a few more of these boxes.
Out now: The Unlucky IslesThe Unlucky Isles
[
affiliate link
], the first system-neutral guidebook for my Godsbarrow fantasy campaign setting, is now on DriveThruRPG.